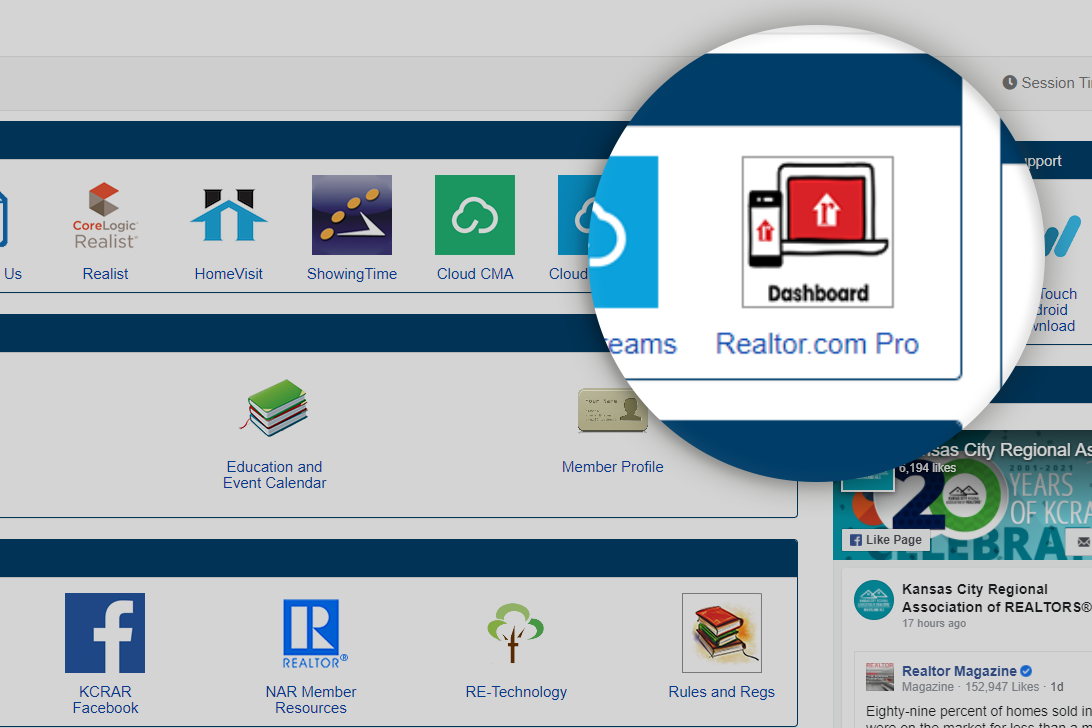 In collaboration with Realtor.com, Heartland MLS recently launched a tile on its dashboard, which leads users directly to their agent profile on Realtor.com. With this new connection, agents have simplified, secured access to this consumer-facing marketing resource.
Agent profiles on Realtor.com can be personalized by each agent to include profile images, "about" information, areas served and more. Consumers can also leave reviews, ratings and recommendations on agent profiles. The link from the HMLS dashboard will take agents to the "Realtor.com for Professionals" dashboard associated with their profile. From there, agents can view leads, performance and other analytics coming from your Realtor.com profile.
Realtor.com provides a customer support line for any agent who encounters an issue using the single sign on through the MLS dashboard at 800-230-6864.