The Source for Real Estate in
Kansas City
KCRAR Market Reports View the most current and accurate real estate data for the Kansas City region.
Join KCRAR Learn more about the benefits of KCRAR and how to begin your membership.
News & Events
4 'Danger Zones' in Your Daily Work Routine
September 17, 2021 in KCRAR
You are required to login to view this page. Username Password Remember me Lost your password?
Full Story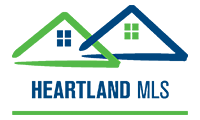 PLATINUM SPONSOR
Learn more about becoming a

KCRAR sponsor
Contact Us