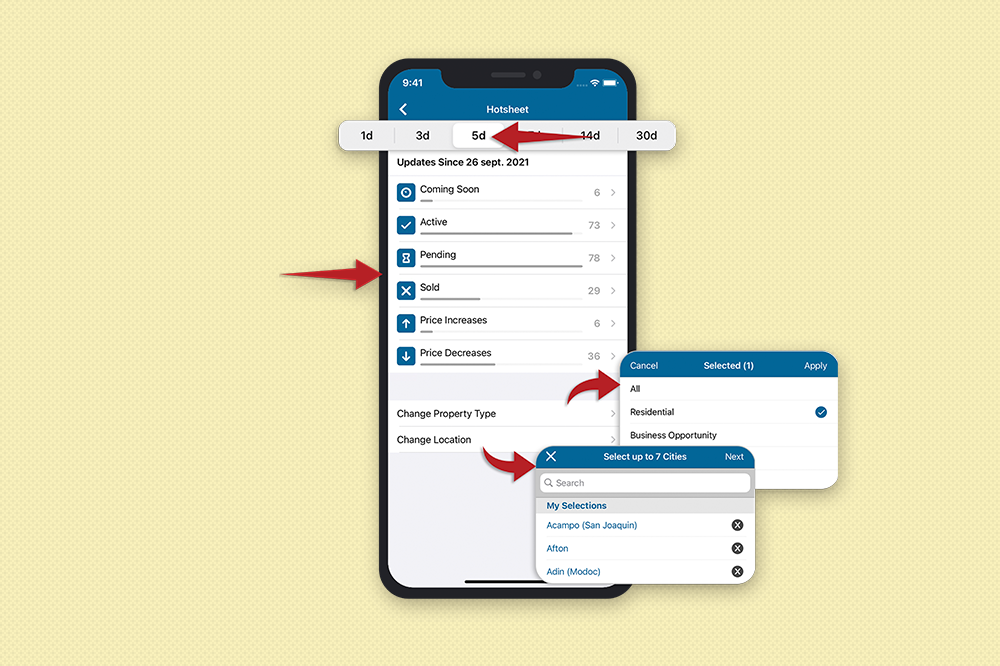 MLS-Touch updated its app this week to version 3.8, bringing with it a number of additions and improvements. The primary change coming with version 3.8 is the new Hotsheet interface and functionalities.
The new Hotsheet offers more categories to access more information on the new and recent activity in the KC market such as Coming Soon listings, Pendings and Price Increases. It also adds more timeframe options to focus Hotsheet results to be as specific as needed with an added toggle to adjust timeframe up to 30 days. Users will also be able to filter their Hotsheet results by property type.
Version 3.8 also brings improved listing navigation and display experience and new minor features, including added support for Android 12 and iOS 15, support of ChromeCast and Apple TV to cast listing sheets pictures, and more.
Users who have their mobile apps set to auto-update should already see these changes in their MLS-Touch app. This update comes after MLS-Touch's addition of listing update capabilities within the app.