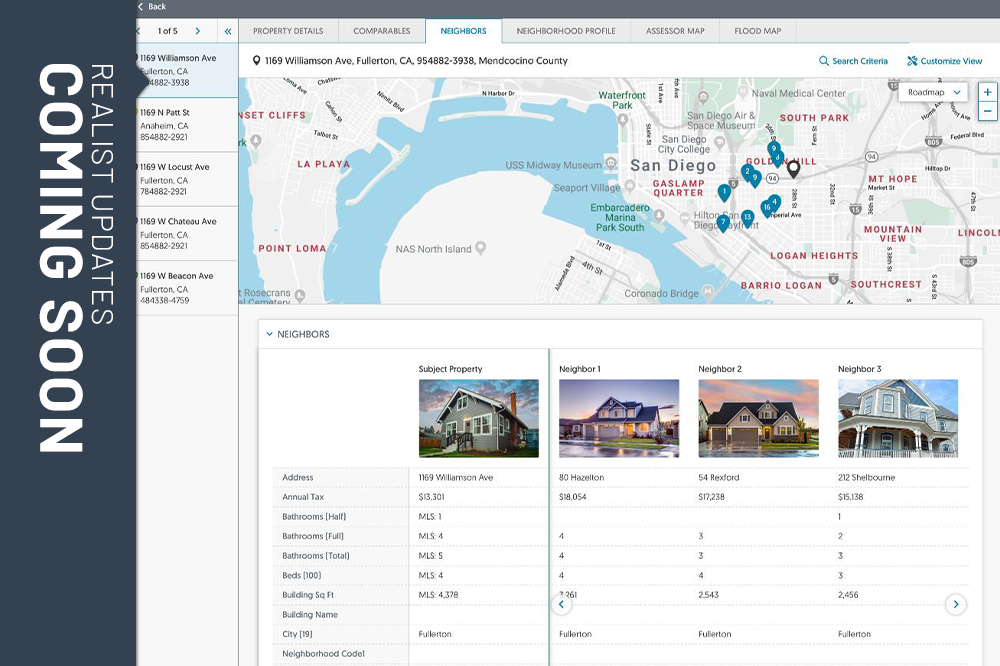 The Heartland MLS Matrix system will be upgrading its Realist integration March 31. In addition to a new, Flash-free, responsive design interface, this update will include the ability to display search results for up to 3,000 records, a cards view for search results, a new "sell score indicator" graph, and more.
Realist is a public-record database that integrates with Heartland MLS, allowing subscribers to research properties, market to buyers and sellers and create custom exports. The update aims to enhance user experience without losing familiarity for subscribers.
Here are some of the updates users can expect to see March 31:
When conducting a search, the "View Results" field will display the number of matches.
Search results will be color coded on the map based on listing status.
A new "Favorites" feature will allow users to easily access saved properties.
The "Sell Score Indicator" graph will use predictive algorithms to determine the relative likelihood a property will be listed for sale in the next six months. 
Realist has created a short video further explaining the upcoming changes.
CoreLogic is also offering two webinar training sessions on the new Realist:
A confirmation email will be sent upon registration, containing information about joining the webinar.