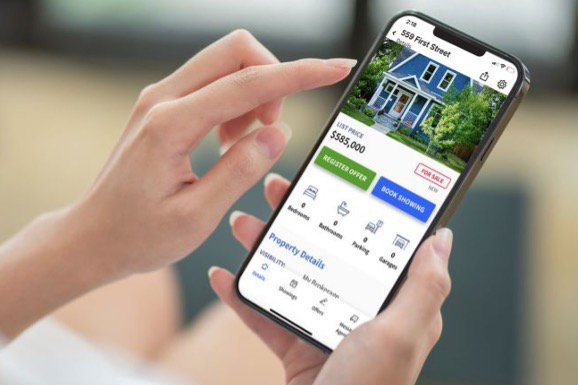 BrokerBay showing system will launch as a new Heartland MLS core offering on Nov. 29. The new platform will replace ShowingTime to schedule listings online from within the HMLS Matrix system.
The Heartland MLS Board of Directors and staff vetted several vendors to offer an improved showing system experience for users, landing on BrokerBay, a company owned by Supra, with which HMLS has an established relationship.
"We realized that we could provide a really great experience for our agents because Supra and BrokerBay can communicate with one another," HMLS President Alex Goering said. "There were also a lot of really great data analytics that were built into the BrokerBay system, and we recognize that that would be a really great experience for our subscribers and our participants."
Users will be able to operate the Supra lockboxes at their showing appointments directly from within the BrokerBay app, making it an all-in-one experience for showings, lockbox and key. Additionally, BrokerBay's market analytics engine allows users to view real-time graphs on every aspect of the real estate market, allowing users to visually compare neighborhoods on a variety of traditional and predictive market indicators in real-time.
By mid-November, a link to BrokerBay will be added in the "External Resources" section of Matrix as well as to the Heartland MLS Dashboard. HMLS subscribers will use one of those links to activate their BrokerBay accounts. For the best transition experience, HMLS asks users to activate their BrokerBay account, add showing instructions and learn about this new showing service ahead of the Nov. 29 launch.
HMLS subscribers will have the opportunity to learn more about BrokerBay at one of HMLS's upcoming training webinars. Register for a webinar, view the FAQs and read more about BrokerBay all on the Heartland MLS BrokerBay landing page.