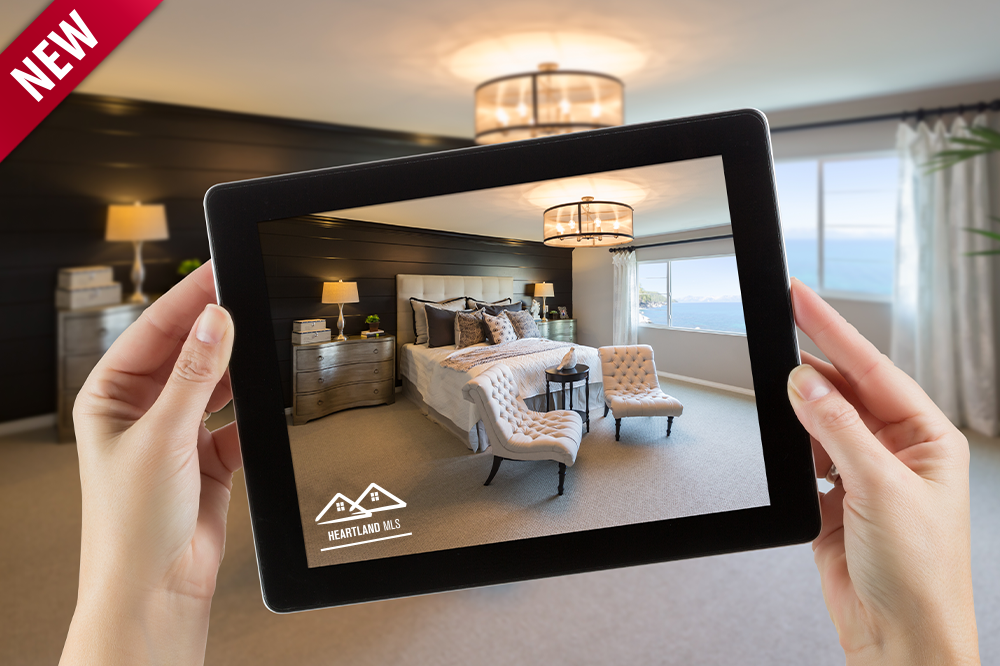 With continued concerns about social distancing amid COVID-19, identifying alternatives to in person open houses has become increasingly important to Heartland MLS. To meet this need, HMLS has implemented a new live stream open house option within the Matrix system. Agents have long relied on social events like open houses and showings to generate leads and meet new clients. But as agents and the public adapt to new norms driven by COVID-19, the traditional means of doing business is facing disruption. Heartland MLS has added this function to make it easier for agents to do essential business while maintaining the social distancing practices recommended by the CDC.
As stay home orders expire across the metro, the risks of bringing together so many people in one place remains a great concern. Even where allowed, many sellers are wary of having strangers in and out of their homes. HMLS has launched live streaming open houses with the hope that it will make adapting easier for buyers.
Virtual tours have been encouraged by HMLS since the implementation of social distancing regulations, but unlike virtual tours, live stream open houses are scheduled in advance and broadcasted live. Listing agents can show home shoppers around the property, and consumers can interact with the agent and ask questions.
When adding an open house to a listing in HMLS Matrix, agents can now select Live Stream Public from the Open House Type dropdown. In addition to the normal fields of date, start and end time, description, remarks and representative name, agents will then need to add the URL for a video meeting or live social media stream under Live Stream Open House URL.
After setting up a live stream open house, the details and URL will be displayed with your listing so interested home buyers can make plans to attend ahead of time. Additionally, the Live Stream Public Open House option and Live Stream Open House URL fields are already being provided to IDX vendors, broker and agent websites as well as national portal sites like Realtor.com, Zillow.com and Homes.com.
Live stream open houses can be held on various platforms, from teleconferencing platforms like Zoom, Webex, GoToMeeting to popular social networks like Facebook Messenger Rooms and Instagram Live. 
Sources: Corelogic, Realtor.com