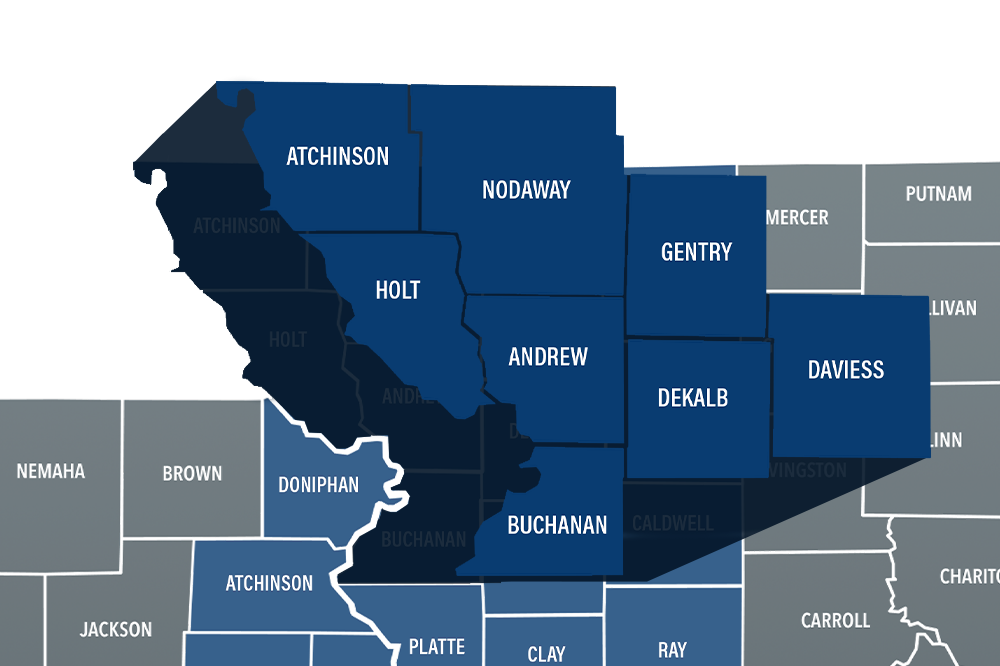 Heartland MLS will be expanding its footprint effective April 13 with the addition of 60 agents, brokers and appraisers through a merger of the Northwest Missouri MLS located in Maryville, Mo. This expansion will add approximately 4,800 on and off-market properties, their photos, and transaction histories into the Heartland MLS Matrix system.
"We would like to welcome the REALTORS® and Appraisers from the Maryville area into Heartland MLS and are pleased to be able to provide great products and services to this group of real estate professionals," said Rob Wagoner, MLS Director for Heartland MLS.
While no new counties were added to the Heartland MLS service area through this merger, the addition of MLS data and the agents from Northwest Missouri will create a more seamless and efficient market for Subscribers in the Northland, St. Joseph area and Maryville.
"We have a contiguous MLS footprint covering over three-quarters of the counties in western Missouri from the Iowa state line down to Barton and Dade counties, as well as eastern Kansas along the state line. And, while Maryville REALTORS® have been members of KCRAR for several years now, we are happy to now welcome them to Heartland MLS," Wagoner said.
The majority of the new properties coming to Heartland MLS as a result of the merger are located in Nodaway, Atchison, Holt, Andrew and Gentry counties as well as a small number located in Dekalb, Buchanan and Daviess counties.