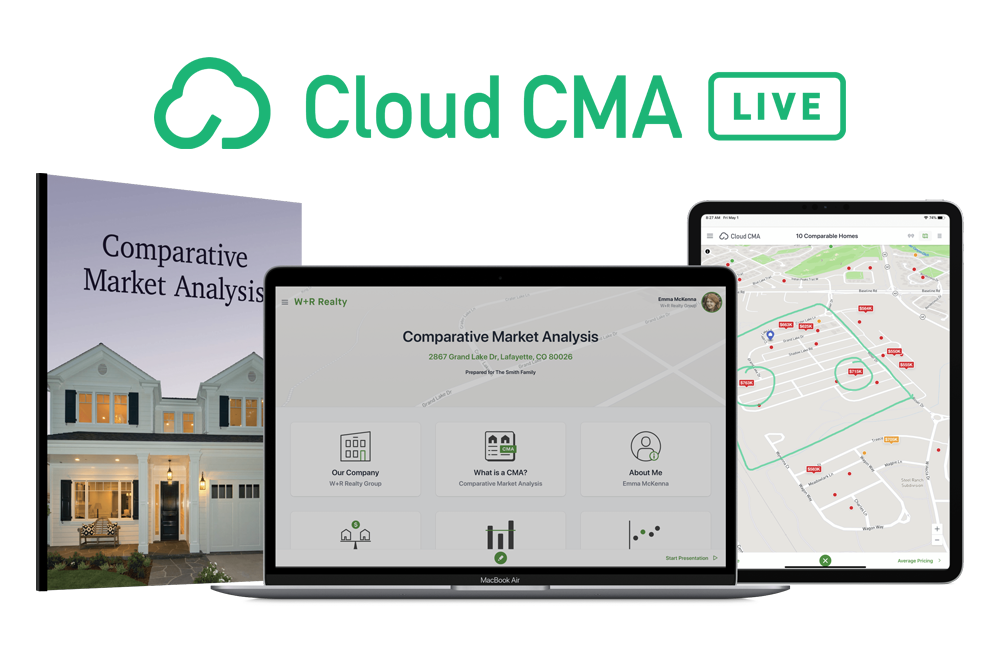 Cloud CMA is hosting webinars for Heartland MLS subscribers on its newest feature, "Cloud CMA Live." Cloud CMA is a product provided by Heartland MLS at no cost to MLS Subscribers, and this new feature uses real-time MLS data to allow users to host virtual listing presentations with features including custom video integrations and interactive tools for comps and price strategy.
Cloud CMA will be offering this webinar on July 8 and July 9 at 9 a.m. Cloud CMA experts will go over how to:
Update comps in the moment from an interactive map view during presentations.
Overcome the Zillow objection using MLS data to prove how inaccurate Zestimates can be.
Include custom videos and content in CMAs.
Host a listing presentation virtually using built-in Zoom or Skype integrations.
Utilize "price per square foot" as a pricing strategy in interactive chart.
Use days on market data to help support suggested list price
Register for a Cloud CMA Live webinar here.