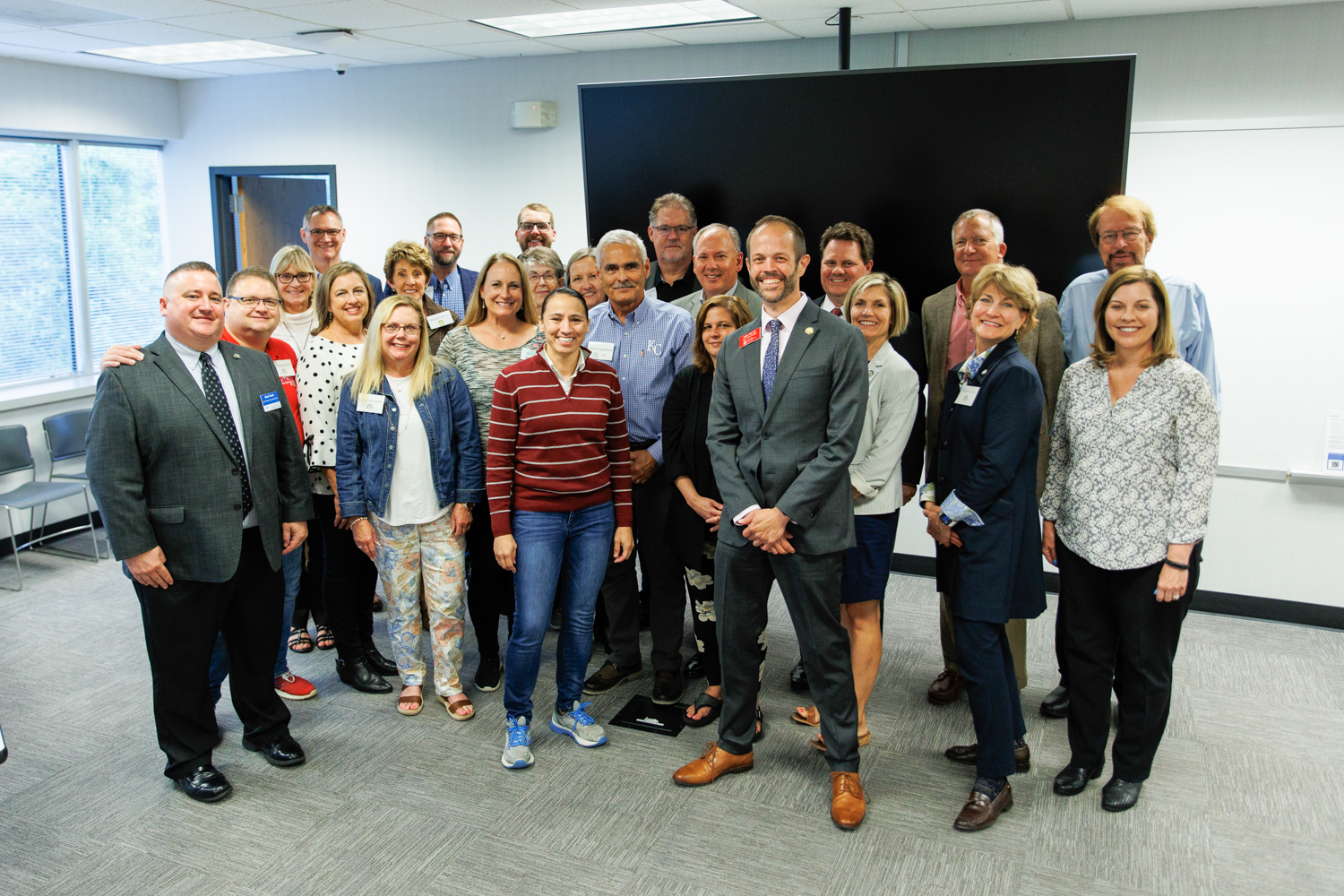 A group of REALTORS® met this week with U.S. Representative Sharice Davids to discuss critical housing bills coming through congress. Kansas Association of REALTORS® (KAR) President and Federal Political Coordinator Andrew Mall led the meeting, opening a conversation with Davids on bills impacting housing supply and fair housing.
Mall urged Davids to co-sponsor the Housing Supply and Affordability Act (H.R. 2126), which is a bipartisan bill that would create a local housing policy grant program for cities, states, tribes and regional associations to enact pro-housing policies at the local level.
The REALTORS® also discussed the Greater Revitalization of Shopping Centers Act (H.R. 5041) and the Revitalizing Downtown Act, which would both incentivize the restoration of commercial properties, including for the development of affordable housing. The REALTOR® Party believes policies encouraging revitalization of these properties will spur innovation and development to meet the changing needs of those communities.
Mall also thanked Davids on behalf of the REALTORS® for her co-sponsorship of the Neighborhood Homes Investment Act (H.R. 2143), which would offer tax credits to attract private investment for building and rehabilitating owner-occupied homes, creating a pathway to neighborhood stability through sustainable homeownership.
The meeting ended with a discussion on Fair Housing. The REALTOR® Party believes the Housing Fairness Act (H.R. 68) could help ensure fair housing for all by increasing funding for HUD to test and enforce fair housing violations.
"Congresswoman Davids has been extremely supportive of housing issues since taking office in 2019 and we continue to be appreciative of the work she has done to advance our initiatives on behalf of all REALTORS® and the clients we serve," said Jeff Carson, KCRAR Director of Kansas Advocacy.