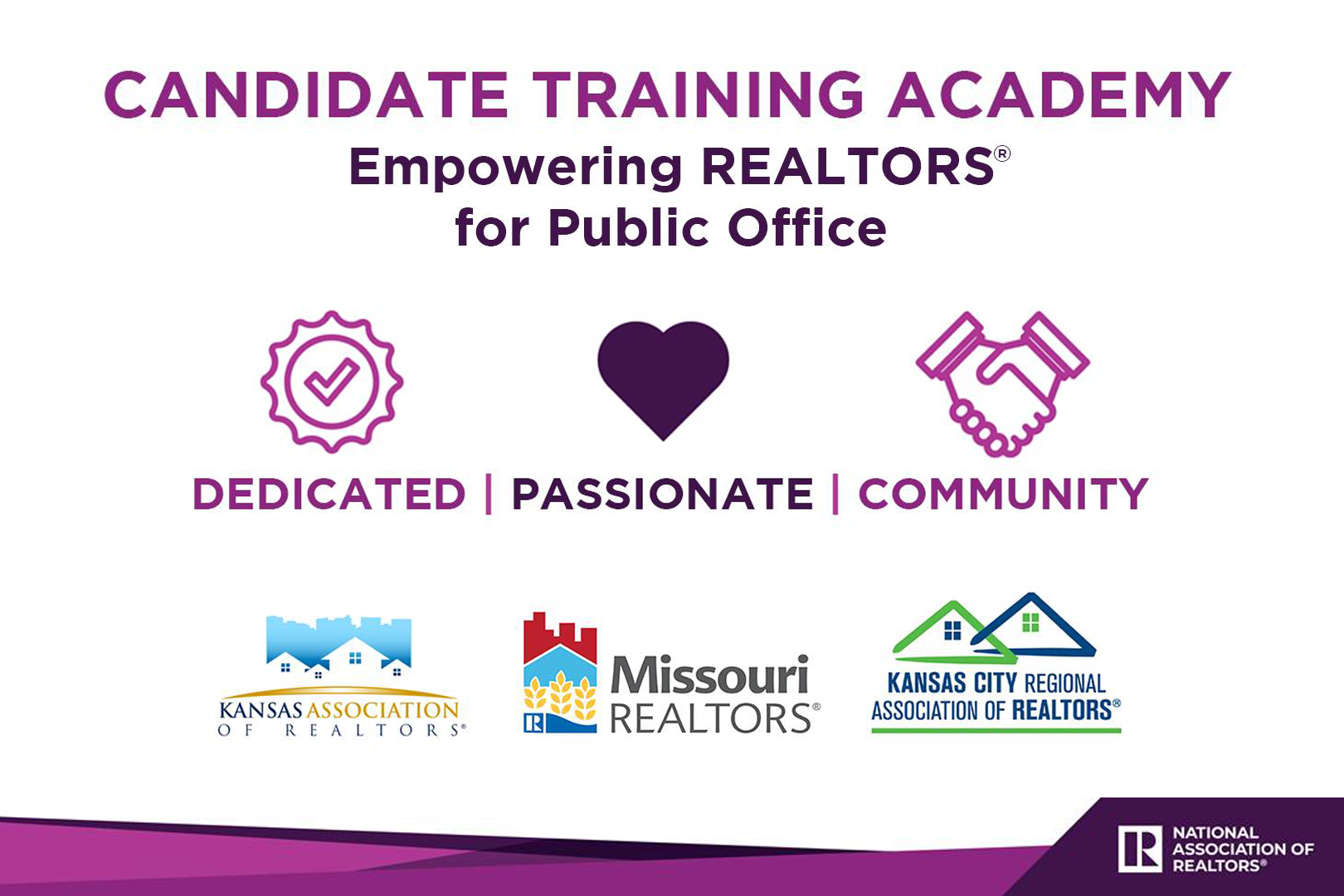 Guest Column by Derek Ramsay
Have you ever thought of running for political office? Every day elected officials make decisions impacting our lives, our businesses and our industry. That's why our advocacy team here at KCRAR works hard to educate politicians about the impacts their decisions have on our communities, both good and bad, and why we support candidates, through the REALTORS® Political Action Committee (RPAC), who support private property rights.
On Thursday, Aug. 3, KCRAR, along with Missouri REALTORS® (MR) and the Kansas Association of REALTORS® (KAR), will be hosting a free Candidate Training Academy from 11 a.m. to 5 p.m. at the KCRAR Leawood office location (11150 Overbrook Road, Suite 100).
The Candidate Training Academy gives REALTORS®, Industry Partners and any potential REALTOR® Party Champion candidates an introduction to and expectation of how to run for public office. It is a valuable head start in their political journey and information on how to run successful campaigns. NAR's John Winston and REAL Strategies Justin Allen will facilitate this training alongside MR, KCRAR and KAR staff. You can register for a spot in the Candidate Training Academy here. If you have questions, please contact Brandon Fenton at brandon@kansasrealtor.com.