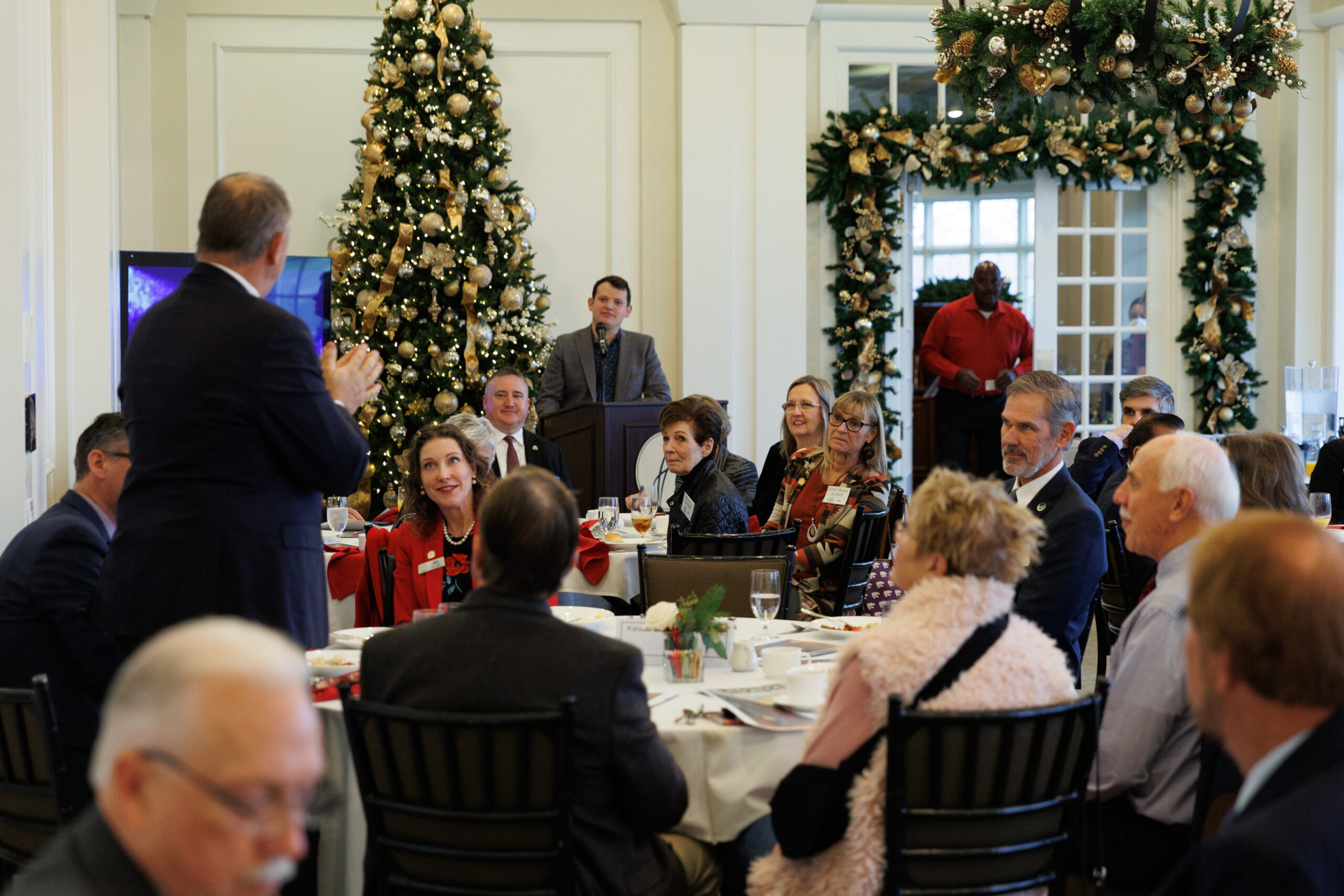 Kansas City REALTORS® met with Kansas lawmakers last week to discuss real estate legislative priorities, including home inspection registration, ways to address unlicensed activities and increasing access to homeownership.
REALTORS® from the KCRAR Kansas Advocacy Committee shared a breakfast with Representatives Tom Burroughs, Chris Croft, Tim Johnson, Cindy Neighbor, Dan Osman, Mari-Lynn Poskin, Pat Proctor, Sean Tarwater, Carl Turner and Senator Jeff Pittman.
"It was great to see so many REALTORS® come out to see our legislators and to discuss ways that we can work together to make our marketplace and our processes even better for our members and our clients," said Alex Goering, chair of KCRAR's Kansas Advocacy Committee. "Our REALTOR® family is a large group of constituents, but we are also frequently in the living rooms of an even broader group of constituents – our clients. Our voice helps to guide legislators to reason when discussing issues that impact homeownership."
REALTORS® shared how critical it is that home inspectors have adequate education, training and experience to assist consumers in the home buying process. REALTORS® support legislation requiring the registration of home inspectors in Kansas to provide a similar level of accountability as real estate agents and brokers are held to through the licensing process.
"We feel this is truly a consumer protection issue in that home buyers need a level of assurance and protection when relying on the information provided by inspectors about the home they are considering purchasing," said Jeff Carson, REALTOR® and Director of Kansas Advocacy for KCRAR. "These home inspectors should be accountable for the work they do just like we are."
REALTOR® advocates also discussed the importance of the licensing process and the problems created when unlicensed individuals perform services that resemble or are identical to those holding a real estate license, a practice that currently has little oversight in Kansas. REALTORS® believe the Kansas Real Estate Commission should be given reasonable power to investigate and, when necessary, halt services performed by an unlicensed individual.
Another priority REALTORS® brought to the table at the meeting was access to homeownership. REALTORS® believe a shortage of quality housing is an undeniable barrier to economic growth and development and that a mix of policies should be considered to improve existing housing and generate new construction.
These Kansas legislative priorities are among others on the local, state and national level for which Kansas City REALTORS® will continue to advocate in the coming year.