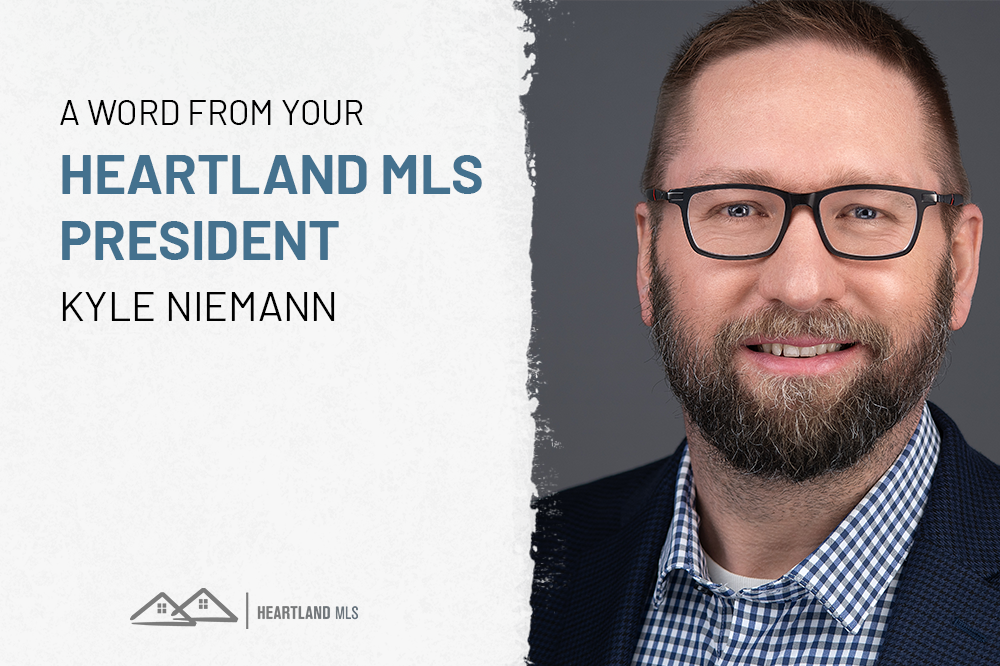 By Kyle Niemann, 2023 Heartland MLS President
"Owning a classic Mustang is like owning a piece of the American dream."

—Unknown
A few years ago I got the opportunity to become the owner of a classic 1965 Mustang that I named Scarlett because cool cars need fun names, right!? If you have ever owned a classic car, you know there are always projects that need to be done. Some are nice to have, and others are needed or you don't get to enjoy the open road.
Since I became her owner, I have had several of the needed repairs and no one would mistake me for a "car guy." One of the things that is great about the older cars is the simplicity and friends on YouTube that share their knowledge. I have learned how to tune up the engine, and I replaced the alternator and most recently some wiring from the dashboard to the engine.
One of the things I learned is you need the right tools for the job. Without the right tools, none of the repairs would happen. I also know what I can't do and don't have the tools for and need to bring in help.
Our MLS system is a lot like Scarlett. I have had to add tools to my tool box to keep her running. Our MLS provides a lot of powerful tools like Realist and Cloud CMA. We are always on the lookout for new tools like Remine Pro and our newest one RentSpree to add to your toolbox.
Remine Pro is powerful tool that allows you to search for listed properties and collaborate with your clients. It also is a property search of all properties and has a ton of information about the properties, like length of ownership and land use that you can layer on the map. Looking for vacant land? Add that layer. Want to know if it is a FEMA flood zone or get a quick view the parcel map? There are buttons on the property detail page.
Want to learn how more about how to use this tool? We have a training class coming up on June 22. Click here to learn more about it.
With time, patience and my YouTube friends, I am slowly becoming a Car Guy, but I have always been a numbers guy. Recently, a conversation got me thinking about the current market. I started to wonder what percentage of homes were selling at or above the original list price and what percentage below. So I dug into the MLS numbers to see what was happening over the last 13 years and was a little surprised by the numbers. The chart below is the results for single family homes.
There is a defined shift in the market between 2016-2020. What I wasn't expecting this chart to show me was a different visualization of a buyers, sellers and balanced market. When more homes are selling below the original list price, like 2016 and before, this would be a buyers' market. A balanced market is 2017-2019 when the percentage is fairly even. And recently the percentage has swung to the sellers' side with multiple offers and over list price.
You may have heard things like it is becoming a more skill-based market. All markets are skill-based markets, and with right tools you can be ready for wherever the market goes in the future.
Have a great summer and enjoy the ride—I know I do when Scarlett and I are out cruising!