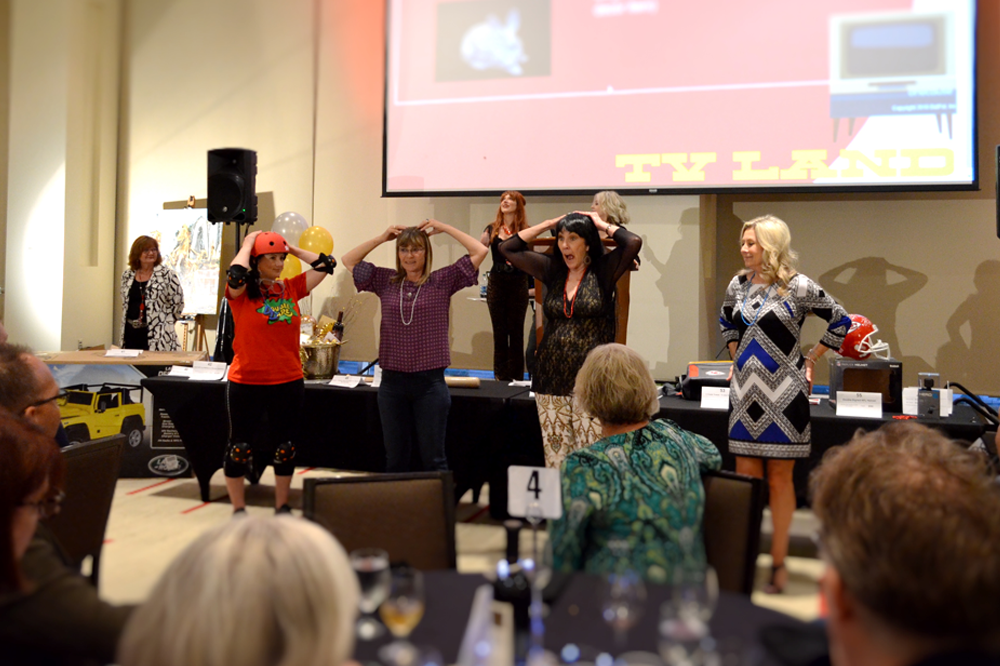 It was a star-studded evening at Arrowhead Stadium Thursday
for the KCRAR American Dream Party and Auction. Joining around 250 REALTORS® in
attendance were a host of celebrities including Sonny and Cher, Flo from Mel's
Diner, the Golden Girls, "Hot Lips" Houlihan, and the entire cast(aways) from
Gilligan's Island, including an extra Gilligan. KC Wolf kicked off the event,
and Captain America kept the party going from his DJ booth.
This year's TV Land theme was a hit with attendees and added
an extra dose of fun and excitement to the annual event. Tickets, gift baskets
of all sorts, sports memorabilia, trips and even an original work of art
painted on-site were auctioned off throughout the evening, raising nearly
$50,000 for the REALTORS® Political Action Committee (RPAC).
"I'd like to thank my awesome committee for making tonight a
great success," said REALTOR® Party Chair Peggy Bundy, aka Jennifer Langston
Justus, "and thank you to my fellow Realtors for turning out to support private
property rights and the American Dream of Homeownership!"
"Your investments in RPAC ensure that the REALTORS® have a
seat at the table when lawmakers are discussing legislation that is key to our
business," Jeff Carson, KCRAR Director of Kansas Advocacy said.
This event was put together with the help of KCRAR's annual
sponsors: Continental Title Company, First Federal Bank of Kansas City,
Security 1st Title, First United Agency LLC, Heartland MLS, Choice
Home Warranty, Dog Gone Mold, First American Title, McCaffree-Short Title,
Secured title of Kansas City, W&R Studios, Commerce Bank, IMOTO Photo, MB
Financial Bank and Old Republic Home Protection.