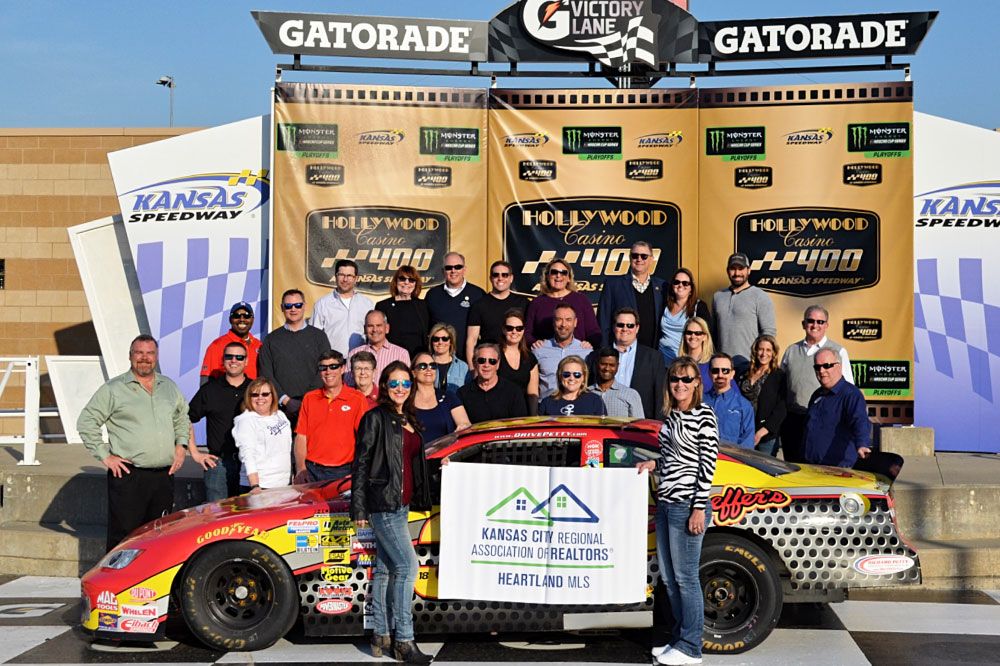 It's no secret that in this market, homes are moving fast.
On Thursday, April 5 some of KCRAR's top REALTORS® were moving even faster to
help promote and protect the real estate industry.
More than 40 RPAC Major Investors descended on Kansas
Speedway to 'Get on Track with RPAC,' experiencing the thrill of the Richard
Petty Racing Experience at the first major REALTORS® Political Action Committee
(RPAC) event of the year. These REALTOR® champions rode around Kansas Speedway
in NASCAR stock cars at over 170 mph, proving both their love for speed and
their love for real estate. In two hours, these leaders raised $10,800 for
RPAC, and secured $55,000 in pledges.
Thanks to the 2018 new Major Investors who stepped up to
support RPAC at this event: Aaron Crossley, Thom Knowles, Joey Gamble, Lin Van
Meter, Mark Solomon, Dan Lynch, Katy Forrest, Bryan Tobiason, Sharon McNulty,
Alex Goering, Dan O'Dell, Diana Bryan-Smith, Steve Moyer, Rick Bradford, Bryan
Huff