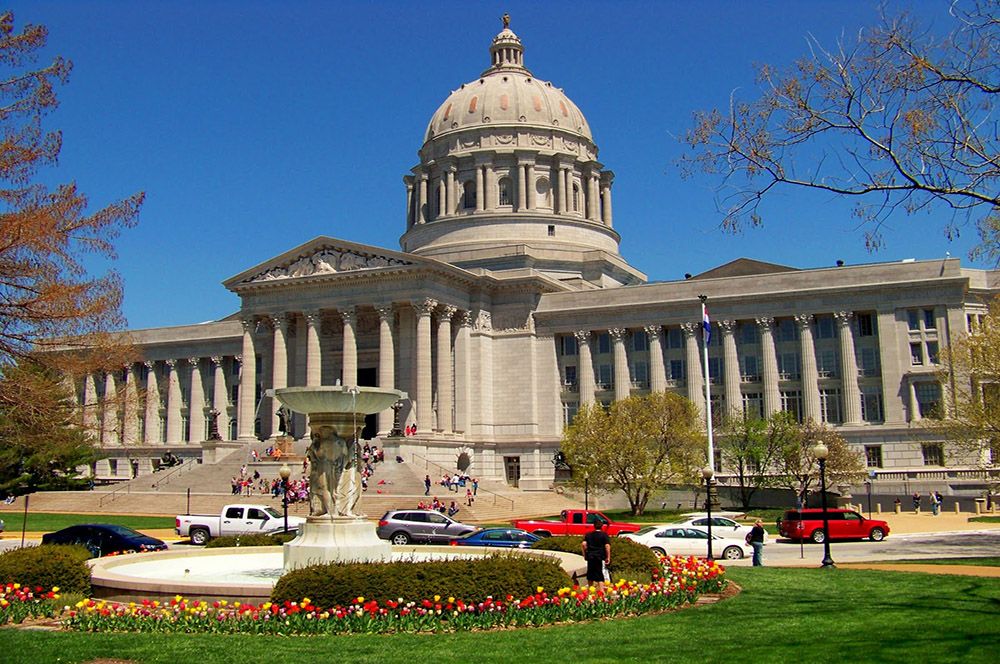 Hundreds of REALTORS® from across the state gathered in Jefferson City on January 20 for Missouri REALTORS® thirty-sixth annual Capitol Conference. This conference provided REALTORS® the opportunity to meet with their elected officials to discuss issues of importance to Missouri homeowners and the entire real estate industry.
The day began with a first-time conference attendee training.
Then, all conference attendees participated in the Constitutional Amendment Campaign Kickoff, followed by lunch with Keynote Speaker Bob Priddy. Priddy's voice is familiar to countless Missourians as a respected and much-honored radio journalist.
He is a frequently called-upon public speaker and is widely recognized for his knowledge of Missouri history.
Attendees spent the afternoon visiting the state's Capitol to meet with their respective legislators.
The day concluded with a reception at the Capitol Plaza Hotel where all State Representatives and Senators were welcome.
The Capitol Conference is one way for Missouri REALTORS® to make their voice heard and make a positive impact on the real estate industry in Missouri.