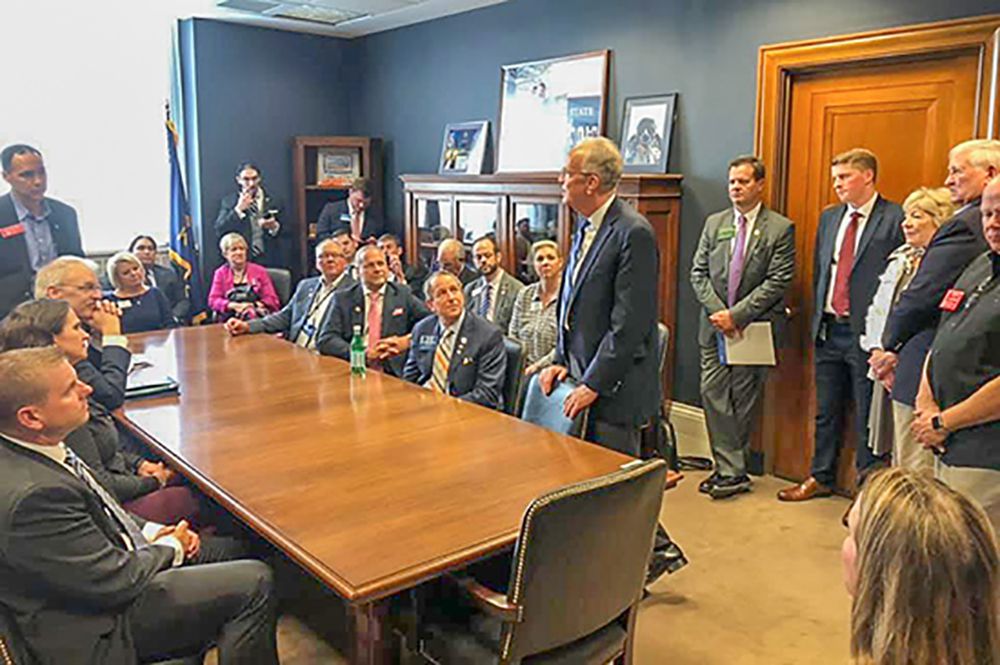 Over 30 KCRAR members attended the National Association of
REALTORS® Mid-Year Conference and Expo last week in Washington D.C. KCRAR
members took the REALTOR® message to Capitol Hill to impress upon lawmakers the
value of REALTORS® and why the real estate industry is vital to the health and
success of our nation's economy. Our members met with members of Congress from
both Kansas and Missouri and told personal stories of how their decisions
affect local REALTORS® as well as property owners and buyers in the heartland.
It was announced while at the meetings that President Trump
would address the conference attendees at a special meeting held on May 17. During
his speech, the president acknowledged the work done by REALTORS® everywhere to
ensure the American dream is attainable for all. Each year the sitting
President is invited to speak at these meetings, and NAR has a long tradition
of presidents accepting that invitation dating back to Herbert Hoover, who
addressed the group in 1921.
In other news, the Board of Directors approved a three-year
extension of the $35 per member annual special assessment to fund NAR's
national ad campaign. The extension will continue the campaign through 2022.
The Board also approved the 2020 NAR budget with no dues
increase, as well as a Finance Committee recommendation that NAR return to a 50
percent reserve requirement of gross operating expense (from the current 40
percent) and that NAR targets a 75 percent reserve. Membership for 2020 is
budgeted at $1,340,000, and annual dues remain at $150.