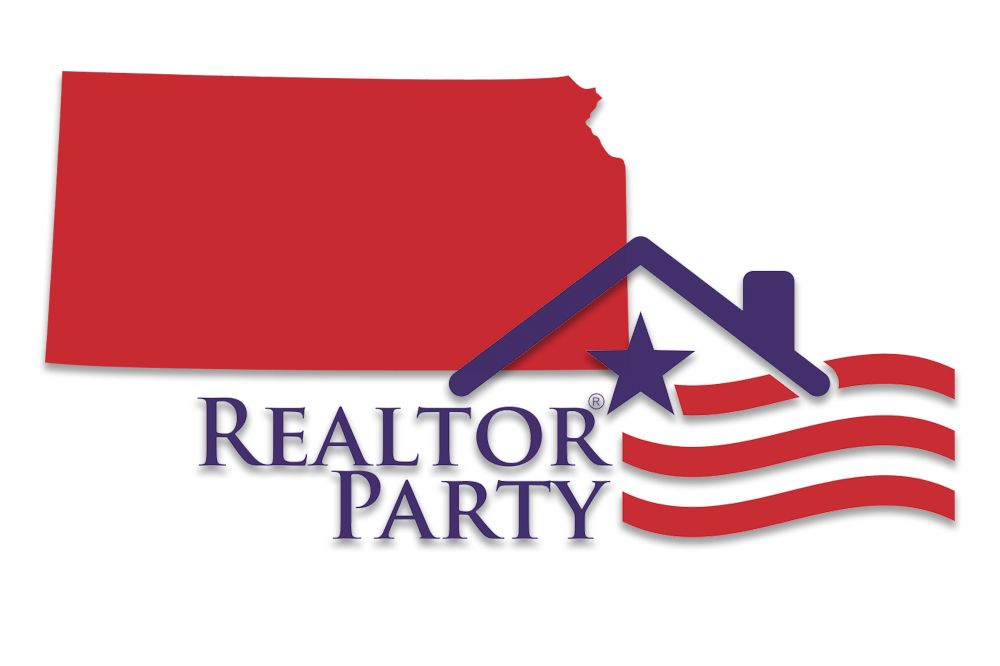 The smoke has cleared from the 2018 Election,
and Kansas residents have elected a new Kansas Governor, two political
newcomers in the Kansas Congressional delegation and minor changes in the
Kansas Legislature.
Democrats Retake the Kansas Governor's Mansion and End Eight
Years of Total Republican Control
Most headlines
across the state of Kansas this week focused on the 48 to 43 percent victory of
State Senator Laura Kelly (D – Topeka) over Secretary of State Kris Kobach (R –
Lecompton). This will return a Democrat to the Kansas Governor's mansion for
the first time since 2011, which interrupts eight years of complete Republican
control over the Governor's mansion and the Kansas Legislature.
Governor-elect
Kelly has been a member of the Kansas Senate since 2005 and serves on the Ways
and Means (the main budget committee for the Kansas Senate) and the Public
Health and Welfare committees. The most pressing issues facing her upon
assuming the office will be working with the Kansas Legislature to pass a new
K-12 school finance plan to address court rulings calling for more school
funding, a new ten-year comprehensive transportation plan to increase funding
for highway and transportation projects across the state and a REALTOR®-backed
plan to allow state income taxpayers to claim itemized deductions on state tax
returns (even if they do not itemize on their federal tax returns).

Republicans
Pick Up a Seat in the Kansas House and the House Republican Caucus Gets More
Conservative
Governor-elect
Kelly will need to work closely with Republicans in the Kansas Legislature as
Republicans picked up one more seat in the Kansas House on Tuesday night. This
now gives Republicans a comfortable 86 to 39 majority in the Kansas House and a
31 to 9 majority in the Kansas Senate (which was not up for election this
week). In addition, several prominent moderate Republicans lost in the primary
or general election, which means the House Republican caucus is projected to
get slightly more conservative in the 2019 Legislative Session.
17 out of the 19 (or
89 percent) statewide and state legislative candidates supported by the Kansas
City REALTORS® PAC (KC RPAC) prevailed in their races on Tuesday night. The two
losing candidates, including REALTOR® Angela Justus Schweller in Olathe, only
lost by a combined 235 votes out of 17,607 total votes cast in the two races.
There is a strong possibility of a recount in at least one of these races.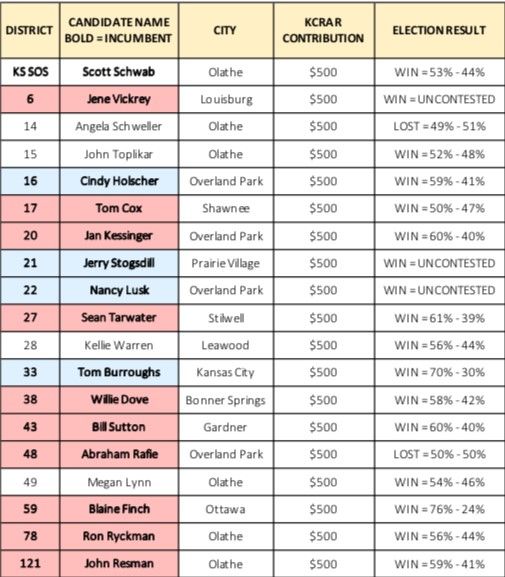 Sharice Davids Defeats Congressman Kevin Yoder in the Third Congressional District
Another big
story of the night was the defeat of incumbent Congressman Kevin Yoder (R –
Overland Park) by political newcomer Sharice Davids (D – Kansas City) in the
Third Congressional District. Sharice Davids is an attorney and former White
House Fellow who emerged from a crowded Democratic primary earlier this year to
challenge Congressman Yoder.
REALTORS® have
already had the opportunity to meet with Congresswoman-elect Davids and look
forward to working with her in Congress to maintain affordable flood insurance
for property owners, provide affordable health insurance to REALTORS® and small
business owners and protect reasonable mortgage financing options for
prospective homebuyers. Following a short lame duck Congressional session,
Congresswoman-elect Davids will be sworn in as a new member of Congress in
January 2019.

Steve Watkins Wins the Open Seat in the Second Congressional District
Finally, political
newcomer Steve Watkins (R – Topeka) narrowly prevailed in an open seat contest
against former Kansas House Minority Leader Paul Davis (D – Lawrence) to
replace retiring Congresswoman Lynn Jenkins (R – Topeka) in the Second
Congressional District. Congressman-elect Watkins is a veteran and small
business owner who emerged from a crowded Republican primary election earlier
this year to run for the open seat. Just like Congresswoman-elect Davids in the
Third Congressional District, Congressman-elect Watkins has never held elective
public office.
REALTORS® have had a
few initial meetings with Congressman-elect Watkins, and KCRAR is confident it
will be able to establish a positive working relationship with him on all the
important REALTOR® issues mentioned above. Congressman-elect Watkins will also
be sworn in as a new member of Congress in January 2019.