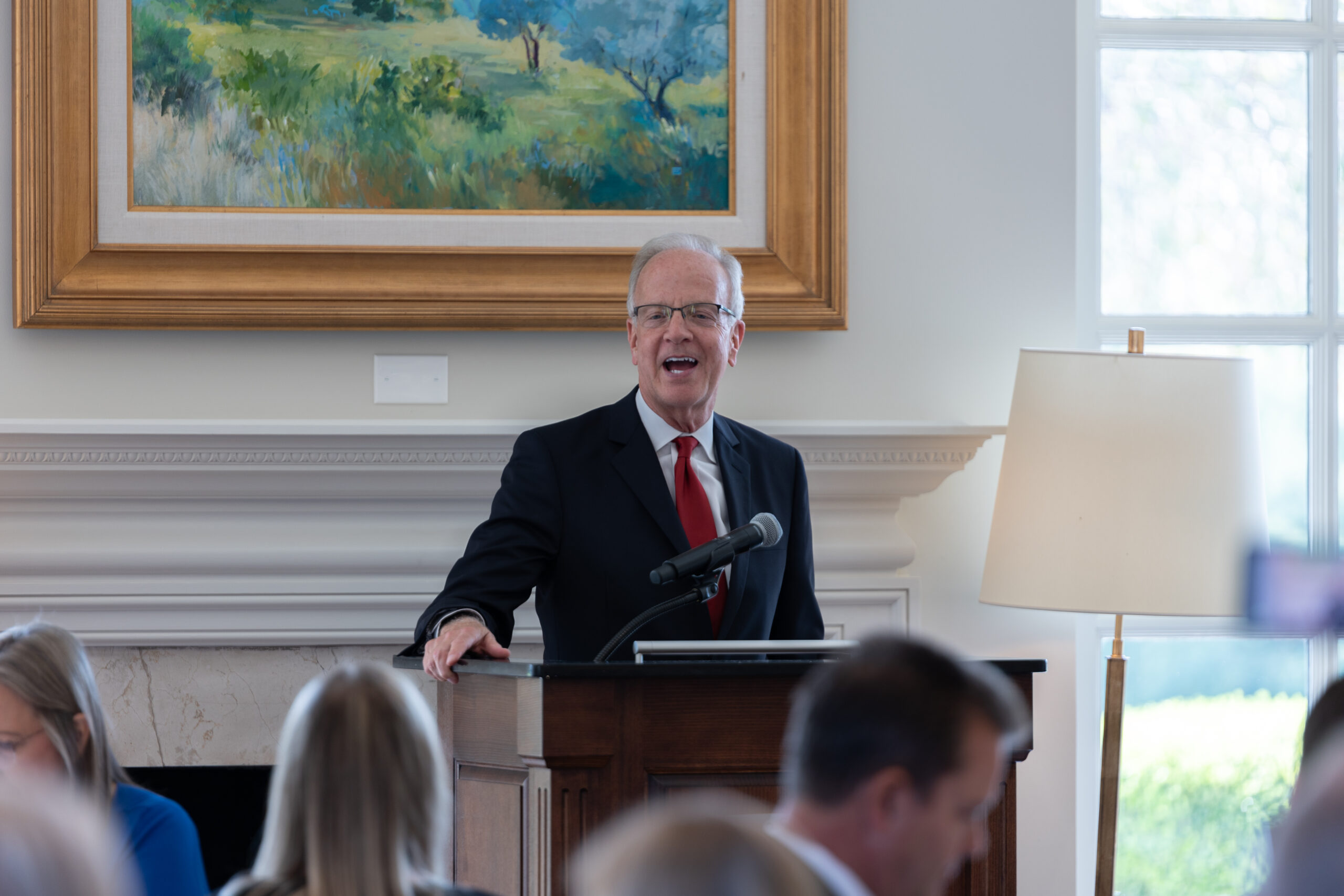 U.S. Senator Jerry Moran met with KCRAR President's Circle members this week for a lunch at Mission Hill Country Club, where he discussed the COVID-19 response, inventory and the future of housing in Kansas.
Moran has aligned with KCRAR and the National Association of REALTORS® (NAR) on many issues affecting housing, such as an agreement with the Supreme Court decision regarding the federal eviction moratorium.
"As we think about things that allow our country to have a bright future—entrepreneurship, innovation," Moran said. "I just think the REALTORS® exemplify something that is valuable to our country about work ethics and providing service."
As REALTORS® had the opportunity to discuss issues with the senator, he said he would pay attention to the issues they brought up as possible ways to improve the lack of housing inventory, such as the preservation of like-kind exchanges.
He also discussed the Biden administration's recent affordable housing program, pledging to work with the Biden administration on anything that is advantageous to increasing housing supply. He stressed the importance of access to affordable single-family housing for Kansans.
Those interested in learning more about Moran and his stance on many REALTOR® issues can listen to his May interview on KCRAR's podcast, Kansas City RealTalk.