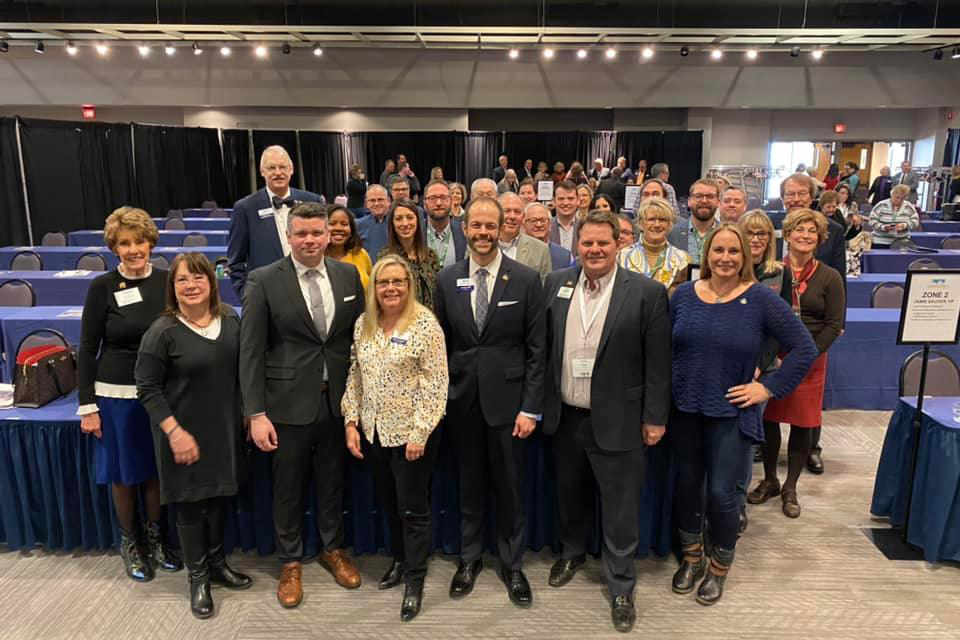 REALTORS® from across the state of Kansas gathered this week in Topeka, Kan. for the Kansas Association of REALTORS® (KAR) annual Capitol Conference to learn about legislative issues impacting the real estate industry and use that knowledge to advocate for homeownership and private property issues in the capital.
"This week at the KAR Capitol Conference, our members had the opportunity to get engaged with their legislators and make sure the REALTOR® voice was heard," KAR President Andrew Mall said. "We were proud to represent over 11,000 Kansas REALTOR® members and over 700,000 Kansas home and property owners at the Statehouse."
Among KAR's legislative priorities for the year, a top priority at the conference was home inspection registration. REALTORS® advocated at the capitol for legislation requiring the registration or licensing of home inspectors to ensure adequate education, training and experience to assist consumers.