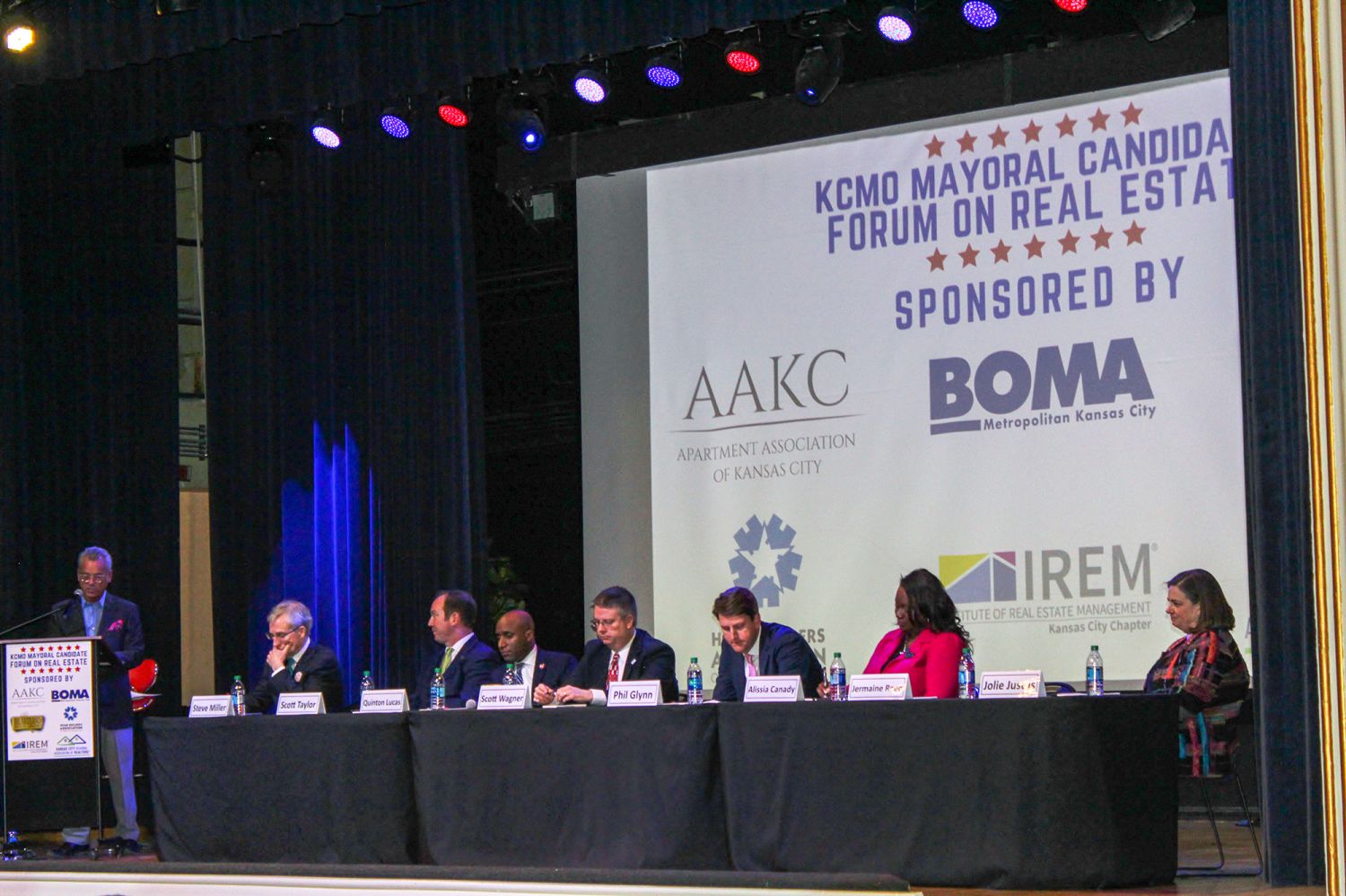 Seven Kansas Citizens vying to be the city's next Mayor met
with real estate industry leaders at a Mayoral Candidate Forum in Midtown KC
last week. KCRAR, along with the local chapters of the Building Owners and
Managers Association, the Homebuilders Association, the Heartland Apartment
Association, the Institute of Real Estate Management and the Apartment
Association of Kansas City hosted the event at the beautifully renovated
Medallion Theater. Candidates Alissia Canady, Phil Glynn, Jolie Justus, Quentin
Lucas, Steve Miller, Scott Taylor and Scott Wagner all participated in the
event.
Mark Alford, Fox 4 News Anchor and REALTOR®, moderated the
event, asking each candidate questions focused on residential and commercial
construction, homeownership, rental property investment, affordable housing and
economic development in Kansas City. Each candidate emphasized the importance
of a strong real estate market to the future success of the city and outlined
their vision of the city's roll in support the real estate industry. In a
moment of unity, each mayoral hopeful replied in succession that they did not
support the proposed capping of TIF revenues which will appear on the June
ballot.
The primary election for Mayor and City Council candidates
is Tuesday, April 2. Polls will be open from 6 a.m. to 7 p.m. The top two vote
getters in each race will face off in the general election Tuesday, June 18.
To register to vote, locate your polling place and view a
sample ballot, click here.
To view photos from the Real Estate Industry Mayoral Forum, click
here.