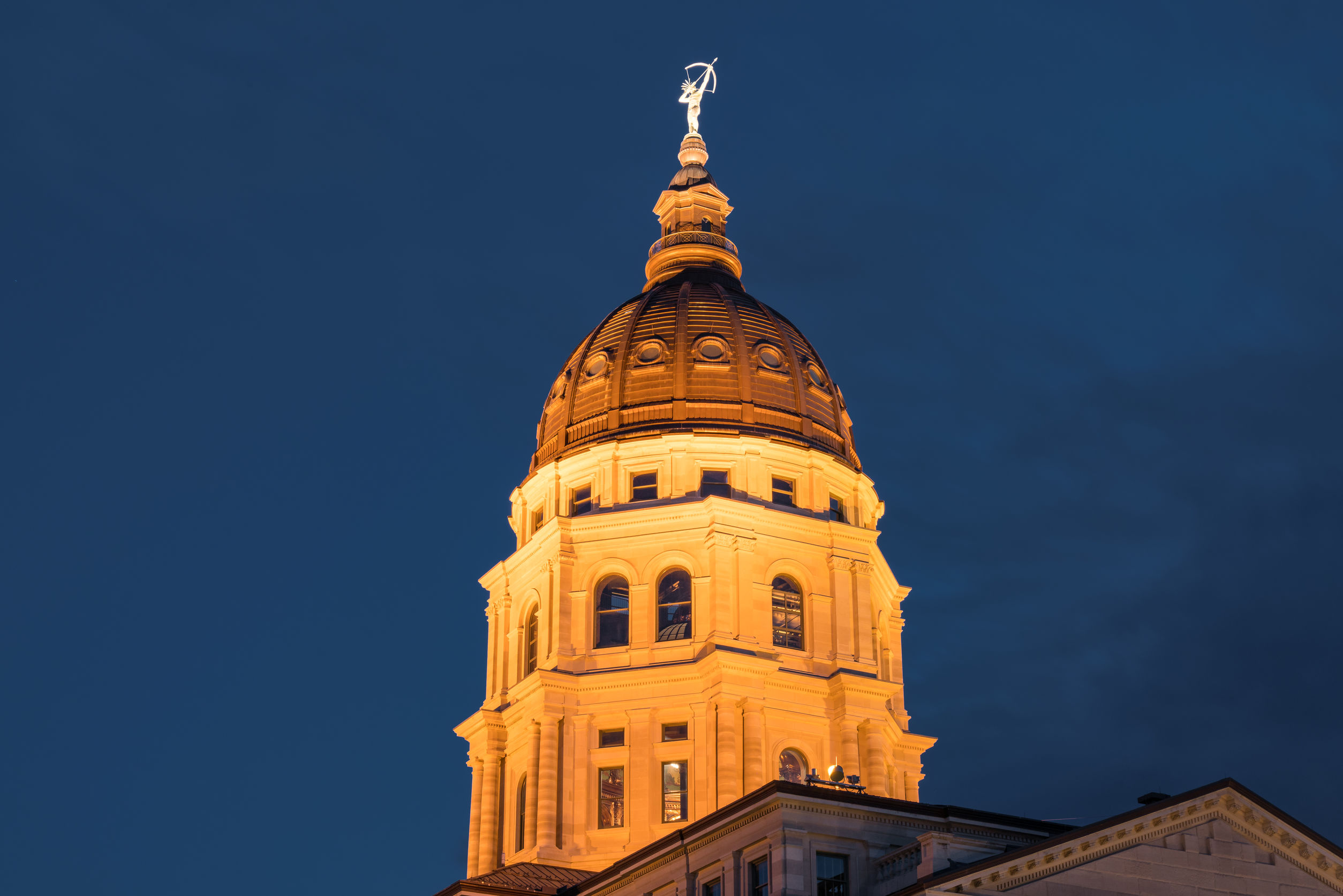 Homeowners and real estate professional are not only affected by federal government policies, but also by legislative issues at the state level. The Kansas Association of REALTORS® (KAR) and Missouri REALTORS® (MR) have advocacy teams monitoring the issues coming to state congress to address any that may prove to be critical to REALTORS® and homeowners.
Kansas Priority: Registration of Home Inspectors
To protect consumers, KAR believes it is vital to ensure those acting as home inspectors have adequate education, training and experience by passing legislation that requires registration for home inspectors operating in Kansas. KAR plans to advocate for a regulation of home inspectors that includes a demonstration of competency and financial assurance to protect consumers.
Kansas Priority: KREC Authority to Halt Services Provided by Those Unlicensed
Currently in Kansas, the Kansas Real Estate Commission (KREC) does not hold the authority to halt real estate services performed by those who do not hold a real estate license. KAR believes unlicensed individuals should not be allowed to engage in practices that would otherwise require a license, and legal consequences should exist for those who do. KAR plans to advocate for legislation granting KREC power to investigate and halt services performed by unlicensed individuals in order to protect consumer trust.
Kansas Priority: Modernization of Notary Law KAR plans to advocate for legislation that supports a long-term solution to modern and secure notary law. Modernizing notary law to take advantage of technological advances allows for improved consumer protections in preventing fraud and identity theft as well as matches the pace of modern business transactions.
Missouri Priority: Missouri Nondiscrimination Act (MONA)
MR supports the Missouri Nondiscrimination Act, which seeks to expand the list of characteristics specified in the Missouri Human Rights Act to include sexual orientation and gender identity. The law currently prohibits discrimination based on race, color, religion, national origin, ancestry, sex and disability in housing, employment and public accommodation, as well as age-based discrimination in employment and familial status-based discrimination in housing. The addition of these characteristics would protect LGBTQ+ Missourians from being denied rights including the sale or rental of housing or a commercial real estate loan with a fair interest rate and terms by a bank, as is described in Missouri's human rights law.
Missouri Priority: Missouri Low-Income Housing Tax Credit (LIHTC)
LIHTC is a tool used to allow developers to create housing at below market rates and has been a key component in providing affordable housing throughout Missouri. Despite the need for and success of the program, there have been several attempts to significantly limit or completely eliminate the tax credit. MR supports continued, uninterrupted funding for the LIHTC program and is willing to work with all parties to preserve the program and provide assurance that the tax credits are providing safe, affordable housing to Missourians in need.
Missouri Priority: Internet Sales Tax
Also known as a "Wayfair Tax" due to the 2018 Supreme Court Ruling in South Dakota v. Wayfair, this proposal would impose a sales tax collection obligation on out-of-state vendors. It would require companies like Amazon, Ebay, Etsy and other online marketplace facilitators to collect and remit the tax due on all sales made through the platform, including third-party sales. Currently, Missouri is one of only two states that does not impose such a tax on internet sales. MR supports the implementation of an internet sales tax not only to add revenue to the state, but to also to help level the playing field to allow Missouri's brick-and-mortar commercial retailers to compete with online platforms.