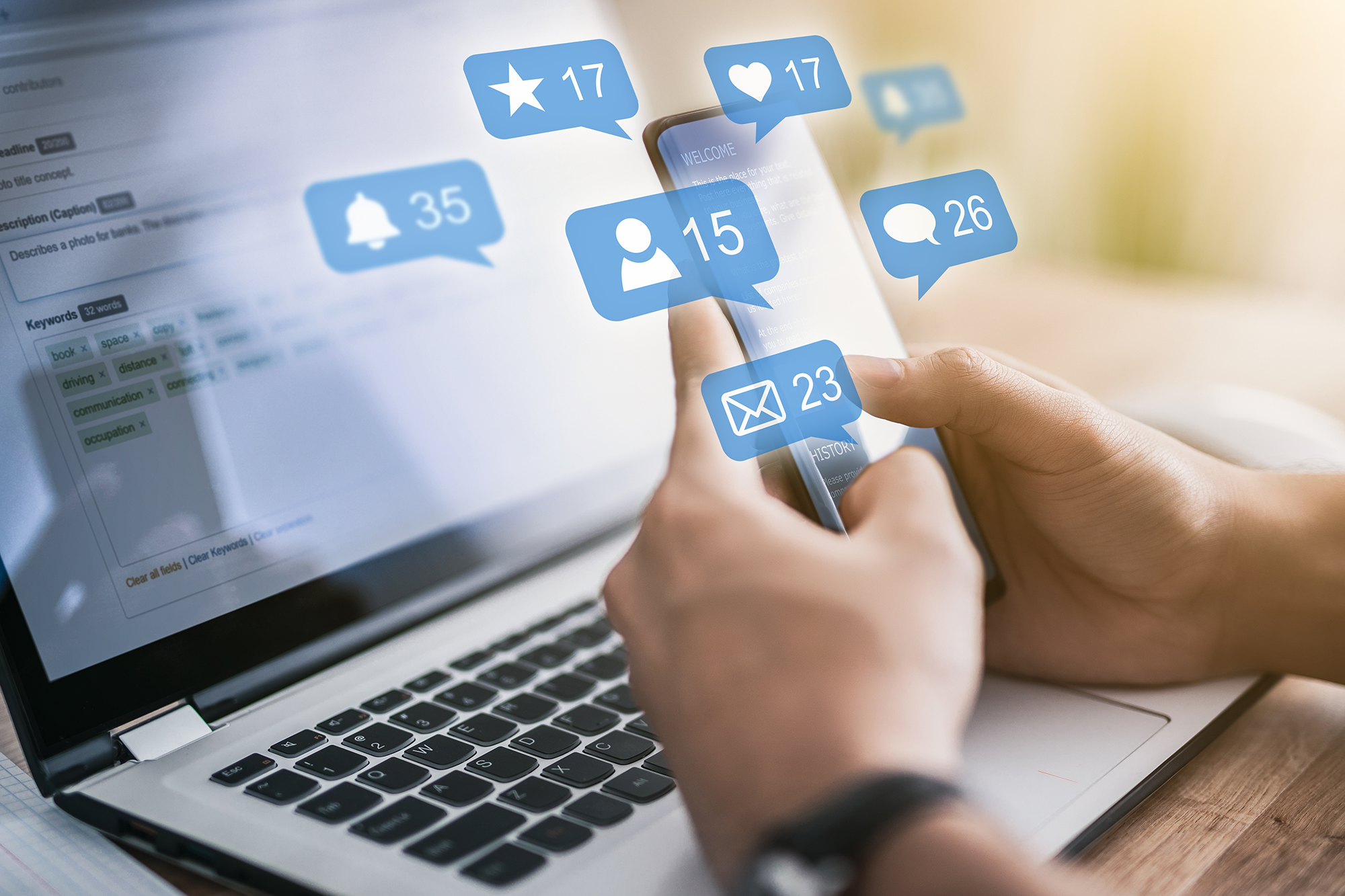 Guest column by Darren Kipfer, Constellation1
If you're struggling to get started on social media, or you feel like you're not using the platforms optimally, try out these strategies for social media and your website to get results online and increase ROI on your digital marketing efforts.
SOCIAL MEDIA
Think of social media as a marketing tool. It can be a great way to generate leads and website traffic if you post frequently and consistently. This will help you have greater visibility and rank higher in the search engines and social platform algorithms, which can help you gain attention and draw prospective and existing customers to your business.
Facebook is a powerful platform for businesses because of its versatility and its popularity among users. You can post links, photos, videos and stories all from Facebook, and its ad platform presents great opportunities for converting Facebook users to clients.
LinkedIn is a professional platform where listening and responding to your posts can bring significant results. Use LinkedIn to network and build trust to grow a loyal following of business leads and partners.
Twitter uses hashtags in a much more powerful way than some other platforms, like Facebook. Use relevant hashtags to increase your chances of users seeing your tweets and potentially following you.
YouTube is a great platform for long form video, and you can also embed YouTube videos straight onto your website. Increased views lead to increased reach, engagement and exposure for your business.
Instagram is a visual-driven platform, making it a great place to share photos and videos of your listed properties, using the link in your bio or the link sticker in your stories to direct viewers to your website.
Pinterest attracts a lot of users who are doing research, so it can be a great place to promote your blog posts. Consider creating boards with a mix of original and shared content offering advice relevant to your business. Putting together boards that help people is an excellent way to create an audience.
Regardless of which platform(s) you plan to use, select a posting schedule, make it a priority and stick to it. Take advantage of the analytics many platforms offer, using that information to tailor your future content based on what has performed well recently. Social media can also be a great place to establish trust with your clients. One of the biggest benefits of real estate posts is the ability to highlight yourself and connect directly with clients. Consumers are spoiled with an abundance of choices these days. The more you stay in front of them and prove your value, the better for your business.
WEBSITE
Your social media posts are only as good as the website to which you're driving your followers. Your website is a main entrance to your business, making it an ideal place to educate and provide value to your current and prospective clients. It's common to struggle with your website not receiving enough traffic or exposure. SEO (search engine optimization) plays a role here as well. When visitors come to your website and interact with it, Google moves it up in a search.
Some features for your real estate website should include:
Modern "responsive" designs
Advanced IDX search
Speedy up-to-date listings direct from the MLS
Customer and prospect registration and chat capabilities
Featured listings (yours and/or others)
Multiple pages to supply information about yourself and beyond (testimonials, About page, neighborhood/school info., more)
Branding to you
Your website and social media presence can be critical to your business, and affectively managing them requires time, energy and a working knowledge of the ever-changing social media landscape. Fortunately, KCRAR has partnered with Constellation1 to assist agents with their digital presence so they can focus their energy on working with their clients. Constellation1's Paradym Reach Social Suite supplies the content you need along with the easy ability to set up and schedule your social posts as well as a modern, fully responsive website and more. Learn more about the tool or find an upcoming demonstration session on KCRAR's website.