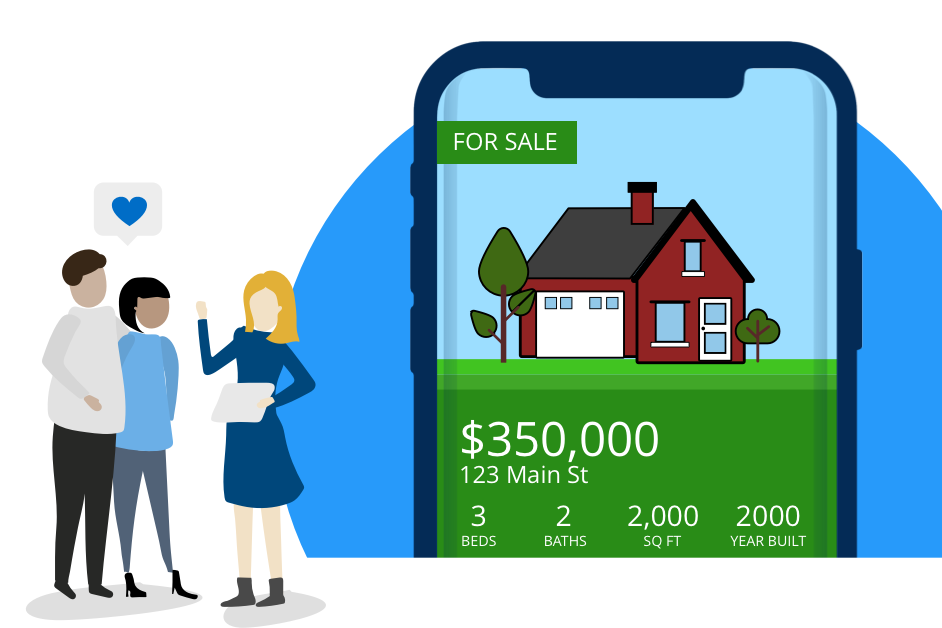 Heartland MLS agents already have free access to
Homesnap Pro as an included subscriber benefit, but on Monday, Homesnap will
release the biggest update in its history.
Homesnap Pro is a real estate app that gives access
to MLS listings and information like basic facts, value, last sale sate and price
from mobile or desktop. Homesnap has been conducting research for the past
three years on what technology real estate agents want, and now it's providing
it all in one app that's deeply integrated with HMLS.
With this new Homesnap
Pro update, agents will be able to:
Find seller leads faster. Finding seller leads will
be easier for agents with new property heatmaps and filters for priority zips.
Agents will be able to use the app's new Likelihood to List scores to identify
the homes most likely to list in the next 12 months with Homesnap's predictive
algorithms. Agents will also have free access to unlimited homeowner contact
information.
Help buyers find homes that aren't yet on the market.
With the new Likelihood to List scores, agents will be able to identify
properties that match their buyers' search criteria but aren't on the market
yet. Agents will be able to pair their existing search filters with homes that
are Most Likely to List soon to expand their home search.
Collaborate with clients in-app. Agents will be able
to invite their buyers onto Homesnap so they can exchange in-app messages and
get alerts when their buyers mark properties as favorite. Clients can get the
same search experience as sites like Zillow and Redfin without seeing any
third-party advertising.
With these advanced filters, agents and their clients will
soon be able to search for the ideal home with precision. With the new update
to Homesnap Pro, agents will be able to compound client stipulations into one
search to find the right home for their buyers.
Homesnap will be on-site in the KCRAR classroom on March 3
and March 5 holding live training sessions throughout the day. Members can
register for any of those sessions through Homesnap's event page.
Agents must be logged into their Homesnap Pro account to
access these agent-only features. Agents who don't yet have the Homesnap app can download it in the App
Store and Google Play Store and create an account in the app by selecting HMLS as their MLS and signing up using their HMLS associated email address.