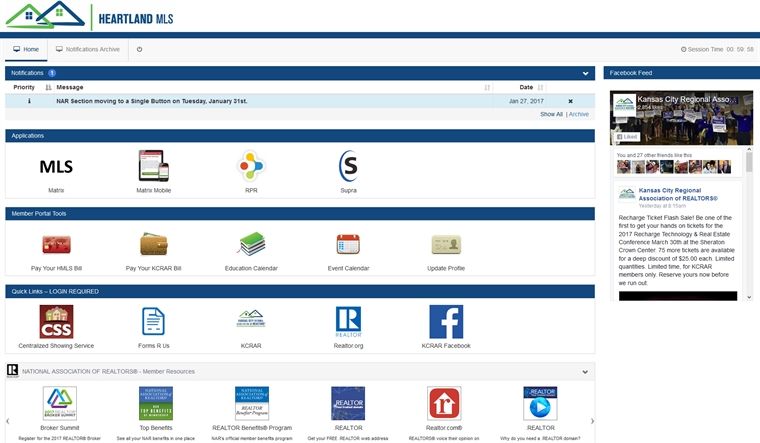 Heartland MLS is pleased to announce a partnership with Clareity Security to completely change the way you do your daily business and provide a powerful new tool in your member toolkit: the Heartland MLS Single Sign On Dashboard.
You may have heard of Clareity Security before, as they've been providing the login security to Matrix for years. If it's been a while since your MLS Orientation, this is the very security suite that learns your keystroke patterns to detect whether it's you logging in to your Matrix account, or a nefarious imposter trying to mimic you. As a security software company, they already have a good pedigree with HMLS and even won an Inman Innovator award in 2013, so it should come as no surprise that the new Dashboard product that will be rolling out is nothing short of amazing.
The Dashboard will be the new center of your work day, bringing a more modern, convenient way to access all the MLS and KCRAR applications that are vital to your business. This new system elegantly gathers apps such as Matrix, RPR, Supra, FormsRUs and even your online profile and bill pay options into a single, easy-to-navigate screen. Your current Matrix login will be all you need to access all your information, eliminating the need to log in to multiple sites and programs.
Beyond just the Matrix and RPR applications, the Dashboard is set to include shortcuts to useful ancillary apps that maybe you've not given much thought to lately, such as links to NAR's REALTOR® benefits program and REALTOR® University. There are even links to help you set up your .REALTOR domain for your website and a portal for setting up (or updating) your REALTOR.com profile.
Perhaps the best news? This is an absolutely free feature for our members.