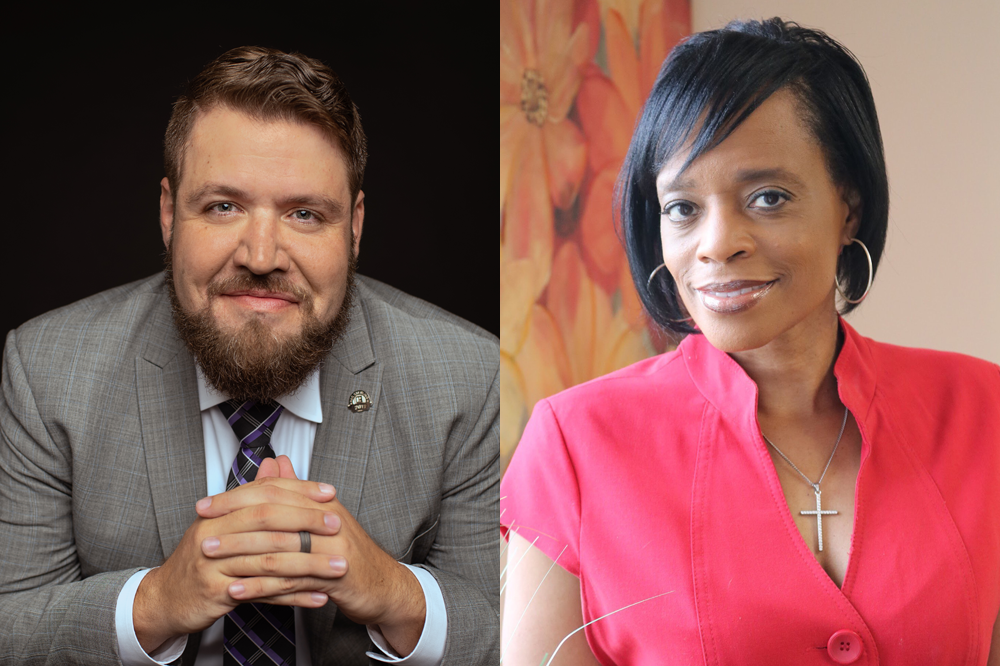 By Tony Conant & Stacey Johnson-Cosby
Last winter, two of our unhoused neighbors tragically died from exposure to the cold. This happened right here in the Kansas City area because they simply did not have access to a warm place to stay safe at night. The city put forth efforts to keep people warm from the cold, but unfortunately, it wasn't enough for those two individuals. Those tragic deaths had us wondering, what can we do to prevent more unnecessary deaths this winter? As the Kansas City Regional Association of REALTORS®, we are the authority on housing for the region, and with that, we have a responsibility to use our access and resources to do everything we can to house those who need a safe place to live.
You may have seen some of the homeless camps that have popped up around Kansas City, only to be swept by the city in short order. Where are the residents of those camps going after their tents have been torn down? Likely a different location on the street to set up their tent, if they even still have a tent in their possession. Let's end this cycle by identifying properties that can house people in need.
As investors ourselves, we know that many REALTORS® in our region have access to homes that need to be rented, and so do many of our clients. And we know that during a pandemic, sometimes it can be hard to get the mortgage paid when our renters are struggling to make ends meet as well. Many people trying to find housing have various methods of paying rent. Many are working jobs and are trying to get caught up, and some have special vouchers through programs that will help them. They are not traditional renters, and most will have wrap around services to support them through the term of the lease.
But how can a property owner with a unit needing to be occupied connect with someone in a special circumstance looking for a place to live? That is the question KCRAR, in partnership with the KC Regional Housing Alliance (KCRHA), are working to answer. As the authority on housing for the region, we would like to know which of our members and their connections are willing to rent to people who currently don't have access to housing. All we need from you at this time is a yes, a no, or a maybe.
As Kansas City REALTORS®, helping the unhoused is nothing new for us. We've shown our care for our homeless veterans through our partnership with the Veterans Community Project (co-founded by a REALTOR®), our support for the various events and efforts by KCRHA, and our contributions by KCRAR's Charitable Foundation to victims of disaster, such as our recent donation to assist Louisiana hurricane victims. But we believe Kansas City real estate professionals still have more in us to help our unhoused neighbors.
If you or your clients have properties that need to be rented, we want to connect you to a renter so that no one in our city dies from lack of housing this winter. If you are interested in renting your property, or you want to learn more about how you can help, please take this brief three-question survey to help us determine what role we can play to ensure all Kansas Citians have a warm and safe place to live this winter.