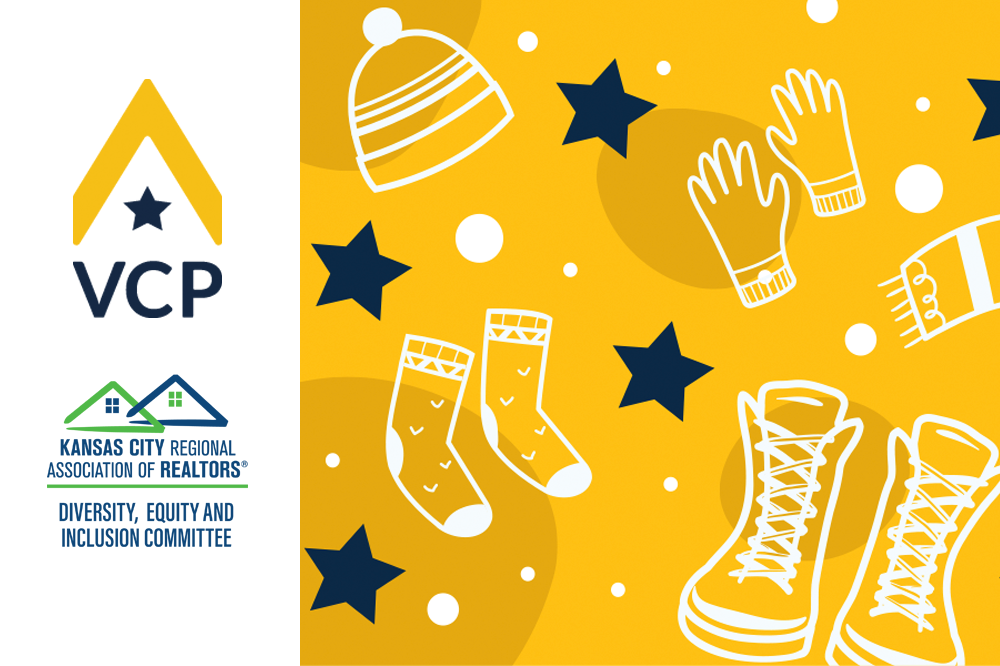 KCRAR's Diversity, Equity and Inclusion Committee (DEI) is hosting a cold weather drive to benefit Veterans Community Project (VCP). KCRAR is collecting items now through Dec. 15 at the Leawood, Warrensburg and Northland office locations, or members can team up to compete for a prize.
Veterans Community Project was co-founded by REALTOR® Mark Solomon, who won NAR's Good Neighbor Award in 2019 for his work with the organization. VCP runs a "tiny home village" in Kansas City, Mo., where it houses unhoused veterans, and they assist countless more veterans who come through their Veterans Outreach Center.
To help VCP meet the needs of those who come to them seeking assistance in the winter months, KCRAR is collecting the following new items during the cold weather drive:
Warm socks (boot or wool)
Ski/heavy gloves
Hand and foot warmers
Thermal underwear (Men's sizes M through XXL, women's sizes S through XXL)
Winter hats
Heavy work boots (Men's sizes 9 through 13)
Those participating on teams will compete to see which team can collect the most items for VCP. The winning team will receive a prize-experience to enjoy with their teammates. Teams are currently represented from DeFreece Real Estate Team, Realty ONE Group, KCRE, Crown Realty and BHGKCH North, but there is still time for members to sign up their teams. Those interested in contributing to the drive but not competing can drop off their donations at any KCRAR office location until Dec. 15.