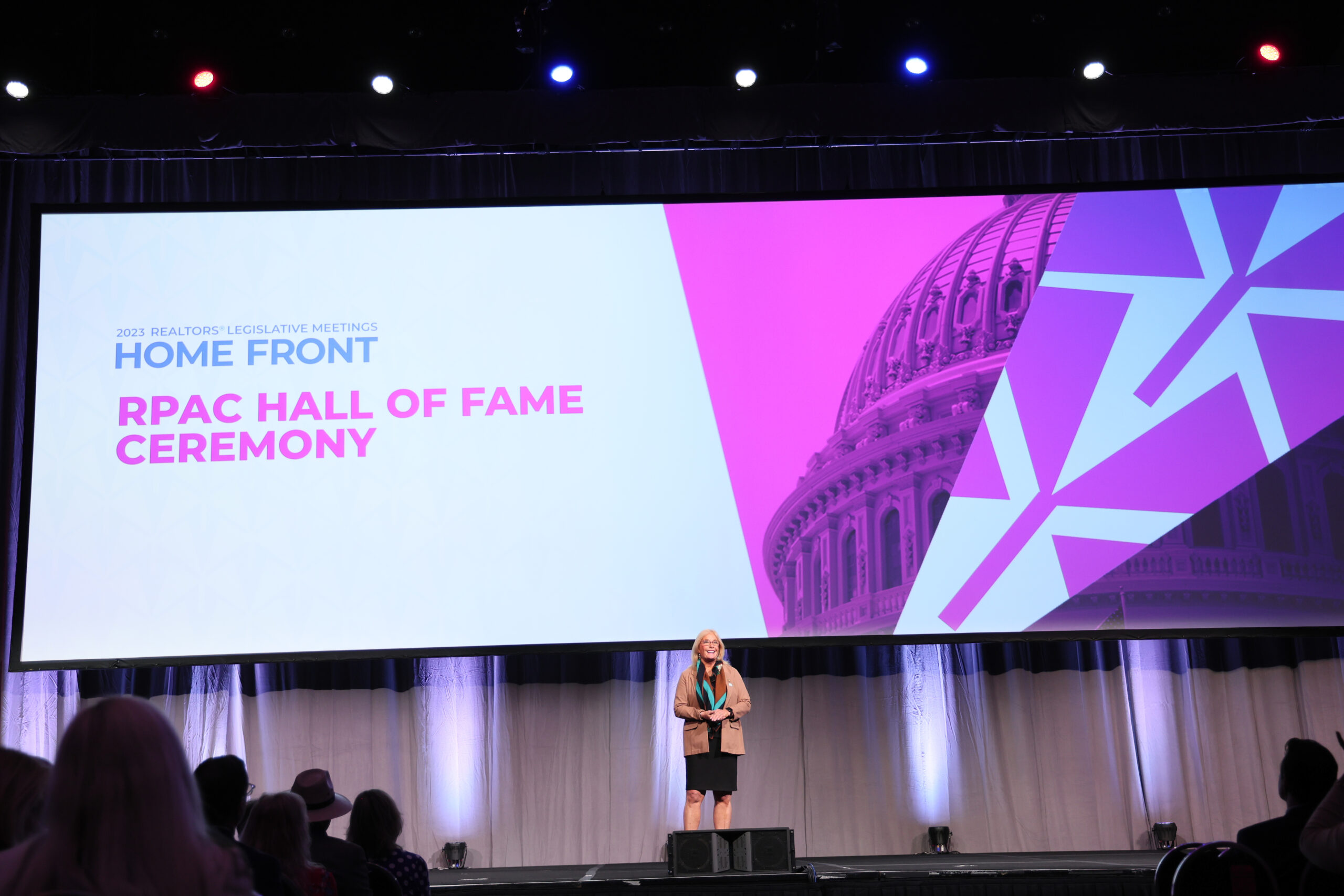 Five KCRAR members were inducted into the REALTORS® Political Action Committee (RPAC) Hall of Fame this week in Washington, D.C. Larry Apple, Linda Cone, Andrew Mall and Brent Sledd were all newly inducted into the Hall of Fame, indicating a lifetime contribution of $25,000 to RPAC. Additionally, T. David Rogers, who was originally inducted in 2009, this year was inducted into a new Hall of Fame level for a lifetime contribution of $75,000. These five members were all honored at a ceremony at the National Association of REALTORS® (NAR) mid-year conference.
Apple is a member of the KCRAR Northwest Missouri Chapter, and currently serves on the Missouri REALTORS® (MR) Board of Directors. He served as president of MR in 2003 and earned the REALTOR® of the Year award from MR in 2010. Apple is also a past director of the KCRAR Board of Directors.
Cone is actively involved in political advocacy, having served multiple years on the KCRAR Missouri Advocacy Committee and RPAC Trustees as well as countless other committees. She has served multiple terms on both the MR and KCRAR Boards of Directors.
As the current treasurer of the KCRAR Board of Directors, Mall has also been heavily involved in the REALTOR® community. He currently serves as vice-chair of the KCRAR finance committee as well as sitting on the Kansas Advocacy Committee and the KCRAR Global Business Council. Mall is the immediate past president of the Kansas Association of REALTORS® (KAR).
As a founding member of KCRAR, Rogers served as its first president in 2001 as well as Heartland MLS president in 1997. He remains actively involved in both KCRAR and HMLS, currently serving on the HMLS finance committee, and having served on countless additional committees at the local and state levels.
Sledd currently sits on the MR Board of Directors for KCRAR as well as the KCRAR Professional Standards Committee. He has been heavily involved with KCRAR, serving on multiple committees throughout his career, including RPAC Trustees, REALTOR® Party Advisory Group and more.
These five individuals now join the list of all KCRAR RPAC Hall of Fame inductees: