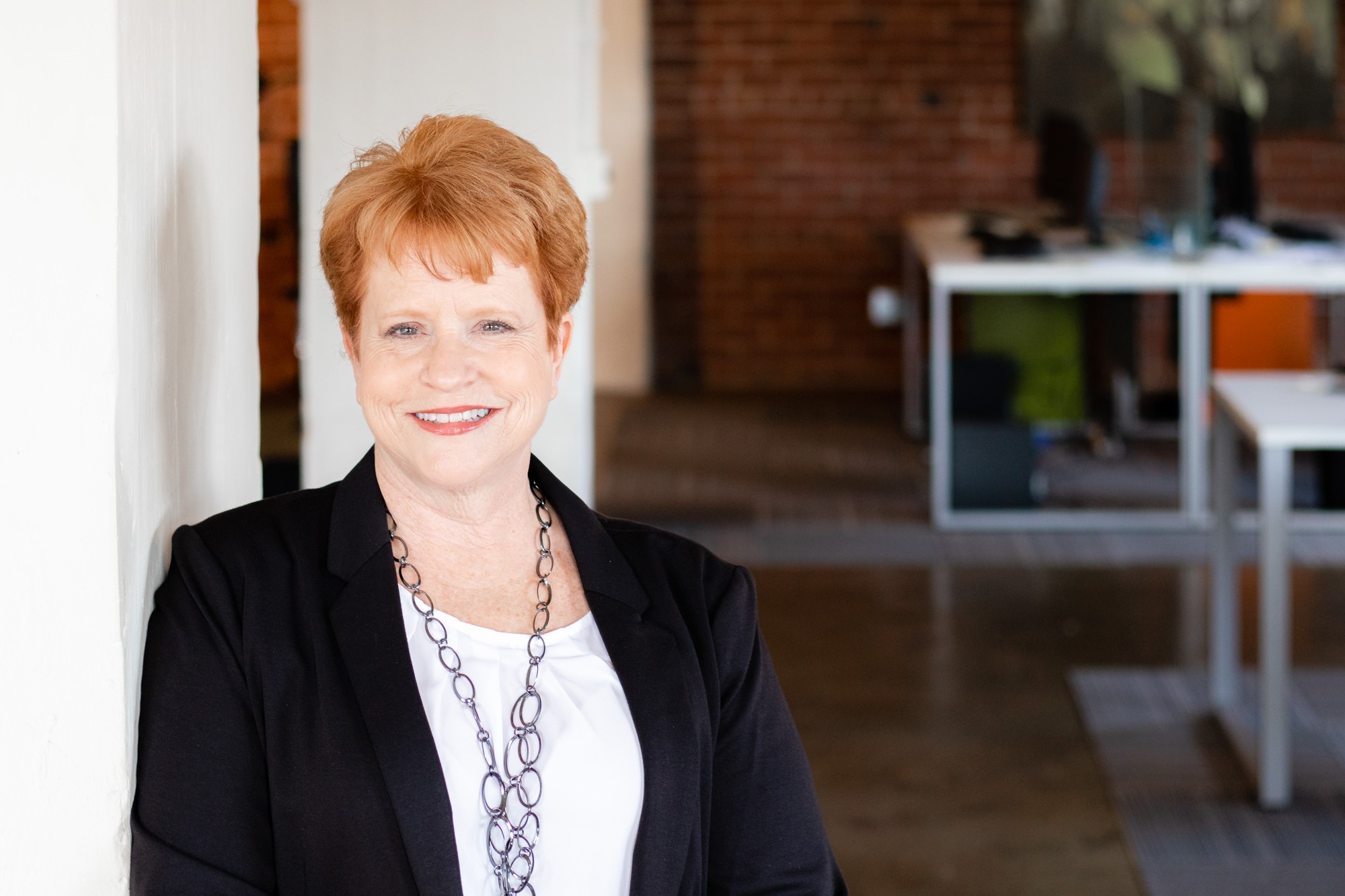 Sandi Reed of the Reed Team Kansas City. Photo by Spencer J. Harris.
By Spencer J. Harris
Buying and selling a home ranks in the top three most stressful things we as humans encounter, next to actually moving somewhere new and the death of someone close to us. That's why it's critical that as a REALTOR®, you establish trust with your clients as quickly as possible. In fact, your future clients should feel like they can trust you before they even call you. So how do you get them to trust you without knowing you? You present a personal brand as someone who can be trusted to work hard for your clients, get them the best price possible and do everything you can to make their buying and selling process as smooth as possible.
Your name and face are the two most valuable pieces of collateral that represent your brand to prospective clients. Presenting a strong and trustworthy personal brand on your website, social media, printed marketing materials, etc., will help those prospective clients feel as though they can trust you to help them navigate this stressful life event.
How do you create a trustworthy personal brand? It starts with your brand image. The common saying is, "We only get one first impression." So with that in mind, let's talk about your personal brand through the use of photography.
Personal brand photographs should present you as personable and trustworthy. Headshots are the most common form of personal brand photography; however, personal branding can go beyond the headshot. Here are some of the different types of brand images you can use to brand yourself as a trustworthy REALTOR®.
The classic headshot. This will be the most used image out of all your branding, so you will want to be sure it establishes trust. Your headshot typically is cropped up close, around the elbows and up and focuses on your smile. Headshots are most commonly taken on a clean, solid color background, and the color you use is important. It can reinforce your brand identity (by using your brokerage colors, for example) or it can be used to present your personality. Those with a more lighthearted, bubbly personality may choose to use a lighter blue, pink or yellow background. Or if you're looking for a more timeless look, clean white or medium grey may work better for you.
The lifestyle or environment portrait. This type of photo is more than just your head and most commonly is ¾ length up to full body. When taken inside the studio, these are more of the lifestyle look (think Vogue cover). By comparison, when you go out of the studio, they can be taken inside a beautiful kitchen, inside your office, outside in front of a newly constructed home or a commercial building. Taking these in the environment in which you operate reinforces who you are and what you do.
The action photo. These are the photos that show you in your day to day as a REALTOR®. These photos can include you talking with people, shaking hands with people, showing a listing, being on the phone, writing notes, working on your computer, etc.
Other photos and uses. In addition to these photos that picture you, you can also use other types of photos in your marketing, such as your place of business or custom real estate stock photos. All the photo types we just talked about can be used in a variety of places in your marketing, including:
Billboards
Flyers
Magazine ads
City bus and bench ads
Door hangers
Yard signs
Your website and blog
Social media
Emails
Refreshing your photos. One of the common questions I get asked is how often you should update your brand images. Your classic headshot should be refreshed every 2-3 years minimum. If you've experienced any sort of big change in your look, then you should refresh your headshot as soon as possible. Again, think trust. Trust can be quickly broken if you are presenting yourself one way and people meet you in person for the first time looking a different way.
Portraits and action photos should be refreshed once a year at a minimum, but more frequently depending on how often you publish the content. If you are using these photos in blog articles and emails weekly, then you should get fresh images every couple of months. If you post monthly, then you can extend those images out over nine to 12 months. Just make sure you're not overusing the same images.
Place of business photos should be refreshed as often as your space changes. If you've remodeled, gotten a new building sign, etc., it's time for new photos.
Stock images should be refreshed every three to five years to ensure the style and feel of the images are current. When the time to refresh your photos has come, I'm here and ready to talk with you about your personal branding photo needs. You can visit my website at www.spencerjharris.com/branding, where you can discover all the information you need for a personal branding photoshoot. Mention this article to get a $250 voucher towards your branding session. Not ready for a shoot? Follow us on Instagram @spencerjharris.