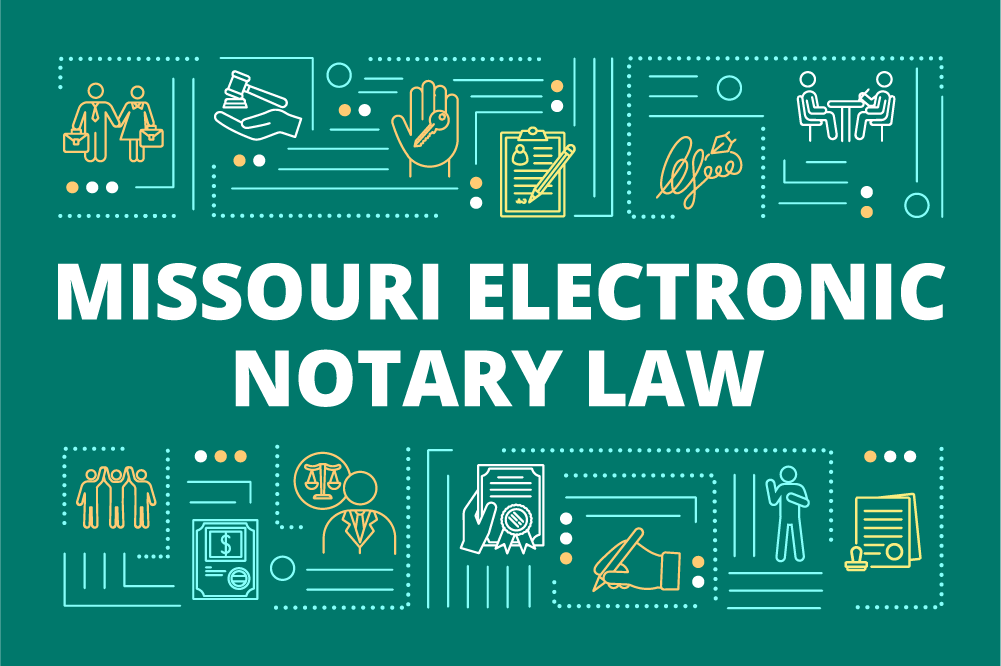 Missouri Governor Mike Parson signed a notary modernization
into law on Monday. This law allows for the use of in-person notary on paper,
in-person electronic notary and remote electronic notary for the convenience
and safety of Notaries Public and those who need notary services.
Parson had issued an executive order earlier this year
allowing for electronic notary services during the pandemic, but this new law
will make this service permanent in Missouri.
"Remote notary provides a safe and effective option to have
documents notarized that likely would have ended on Aug. 28 had Governor not
signed this bill," Missouri Secretary of State Jay Ashcroft said in a news
release. "A wide variety of associations came together to support these
changes, and I appreciate the legislature's work to pass this priority."
Missouri REALTORS® (MR) has been advocating for this change,
and it was a key legislative priority for MR even before the pandemic.
"Little did we know back in September when remote online notary
was shaping up as our key legislative priority for 2020 that the entire
legislative session would be as complicated as it turned out to be," MR
President Jeff Kester said on the Landing. "But despite all those complications
and resulting obstacles, Missouri REALTORS® has scored yet another great
advocacy win with the Governor's signature on the bill."
The state of Kansas is still allowing electronic notary
under an executive order signed in April, which remains in force until the
statewide State of Disaster Emergency relating to COVID-19 expires. At this
time, the State of Disaster Emergency is set to expire Sept. 15, according to
the Secretary of State's office. The Kansas Association of REALTORS® plans to advocate
for a more permanent solution in 2021.