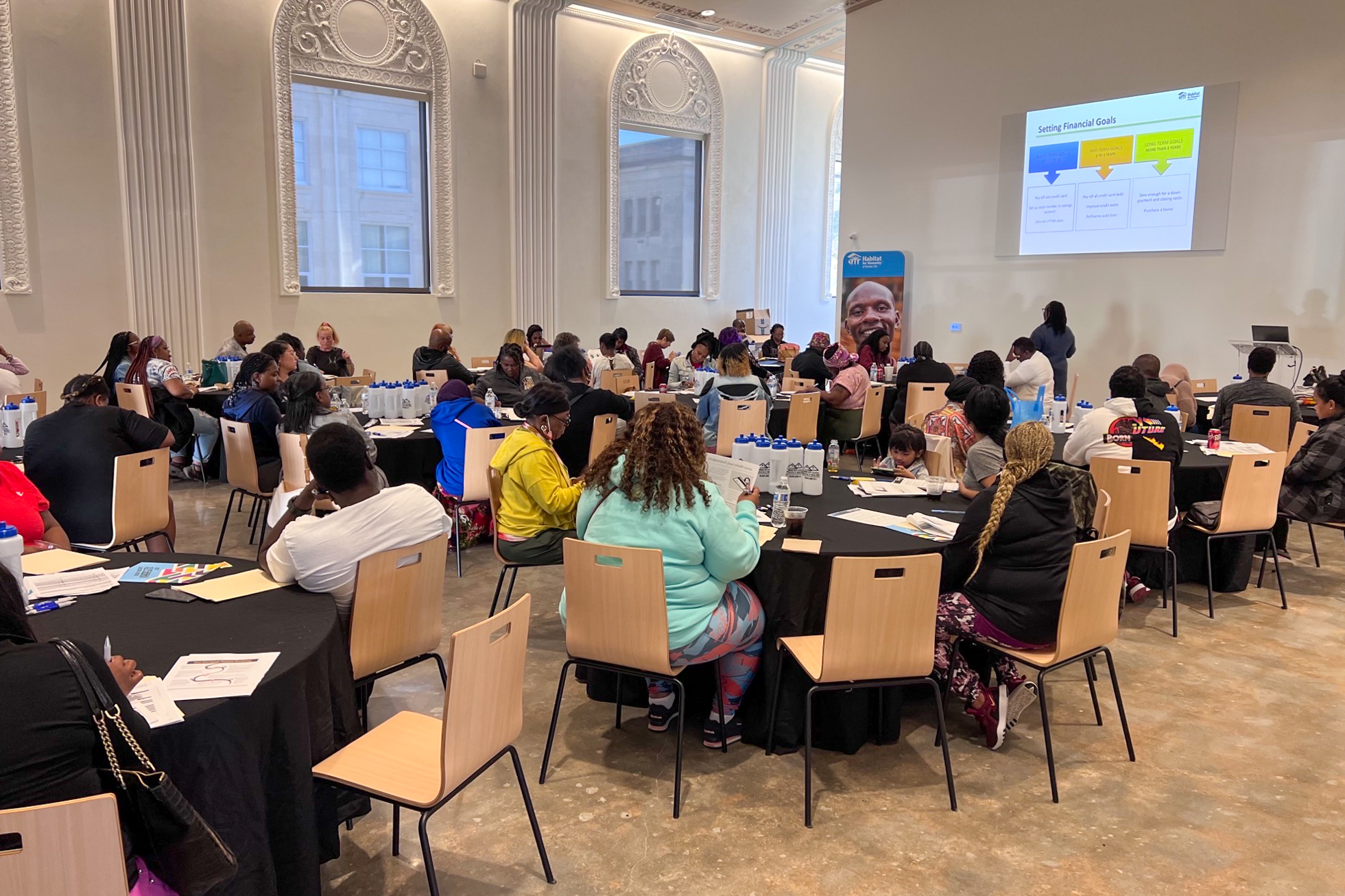 By Donta Littlejohn, 2022 DEI Chair
Over the last few months, KCRAR's Diversity, Equity and Inclusion Committee (DEI) has been hard at work finding ways to partner with the community and bring together our REALTOR® membership. We have found great partnerships with the Johnson County Museum and Habitat for Humanity of Kansas City.
On Oct. 22 we hosted an amazing HUD certification homebuyer workshop with Habitat for Humanity, partnering with Habitat's established, HUD-approved curriculum. In addition to Habitat's usual instructor Shawn Bradley, DEI Vice Chair Gwen Goins and I also had the opportunity to teach at the seminar. It was extremely important for DEI to partner with Habitat for Humanity in this homebuying workshop, because they already have a network of future homebuyers eager to earn their HUD certification. Within the first 72 hours of opening, the registration for the course was full. It was such an honor to be able to help all 56 people in attendance get clarity on the homeownership process and take that next step toward homeownership. This was an amazing event to follow up after having great events this year like Rock the Block and the Pride Build, which were also partnerships with Habitat for Humanity of Kansas City.
DEI is also very excited to partner with the Johnson County Museum for an upcoming event for all KCRAR members. The museum currently has an exhibit on display called, "Redlined: Cities, Suburbs and Segregation," and on Nov. 16, KCRAR members will be able to view the exhibit at no cost at our upcoming DEI REALTOR® reception. It is very important not only for the DEI committee to attend, but for all REALTORS® within our association, to be able to get a clear understanding of what the practice of redlining was and its lasting impact today. We truly believe that anyone who is working in the real estate industry should come out to view this exhibit. The Johnson County Museum has done a wonderful job at having a safe space for people to come and understand the history of redlining. So, please stop by the event on Nov. 16 from 5-7 p.m. and show support and gain some education as well.