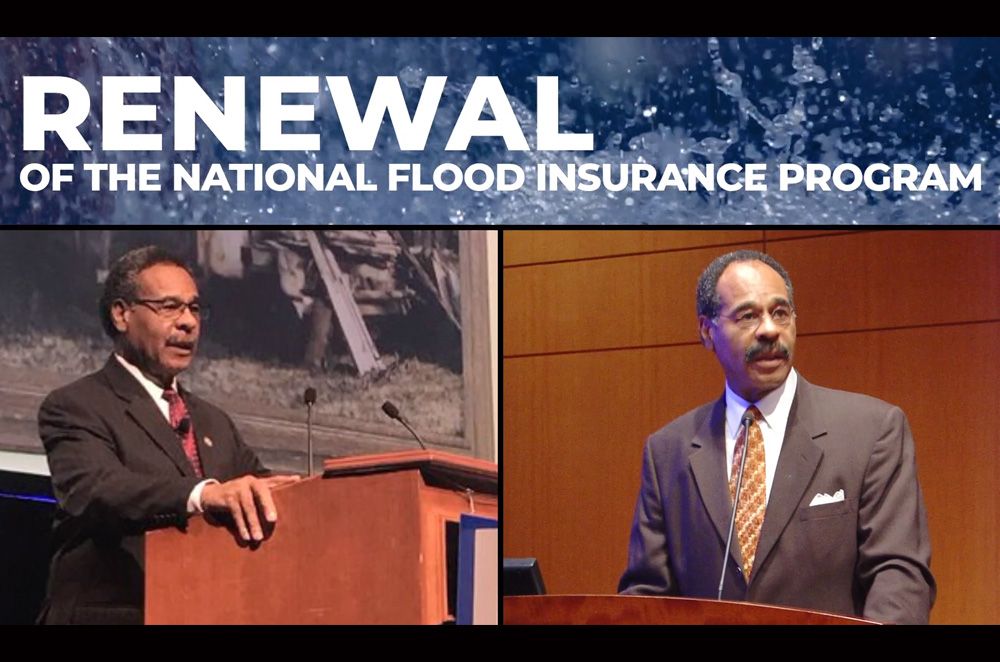 Late last month Congress approved an extension of the
National Flood Insurance Program (NFIP), a backstop for homeowners in flood
prone areas. As KCRAR REALTORS® know, many Kansas City area homes require flood
insurance for a mortgage. Allowing the program to lapse could cost thousands of
property sales per month to be delayed or canceled.
REALTORS® had been urging extension of the program for
months. More than 129,000 REALTORS® responded to NAR's Call for Action (CFA),
sending letters to their senators/members of Congress in support of the
extension. Locally, nearly 1,000 KCRAR members responded to the call, helping
put both Missouri and Kansas over goal.
"Responding to a CFA is one of the easiest and most
effective ways REALTORS® can impact important legislation," said Derek Ramsay,
KCRAR Vice President of REALTOR® Advocacy. "Two clicks on a cell phone can turn
every Realtor into a grassroots advocate."
Congressman Emanuel Cleaver, from Missouri's 5th
District, has been a staunch supporter of homeownership in Washington D.C. REALTORS®
from KCRAR have been meeting regularly with Congressman Cleaver since he was
first elected, educating him and his colleagues on important programs like
NFIP. Thanks to these efforts, Congressman Cleaver was a leader in the fight to
preserve and extend NFIP.
"I have asked Congressman Cleaver
how he perceives grassroots advocates. He replied that he has a great deal of
respect for them because they speak from their heart, not with their wallet,"
said REALTOR® Dan O'Neill, who serves as Congressman Cleaver's Federal
Political Coordinator through NAR. "Because of our close working relationship
on REALTOR® issues over the years, I have developed a healthy respect for his
concern and dedication to protecting homeownership and private property rights.
Congressman Cleaver truly is a REALTOR® Champion in every sense of the word."
To learn more about the NFIP, click here.
To sign up to receive future Calls for Action via text
message, simply text REALTOR to 30644.