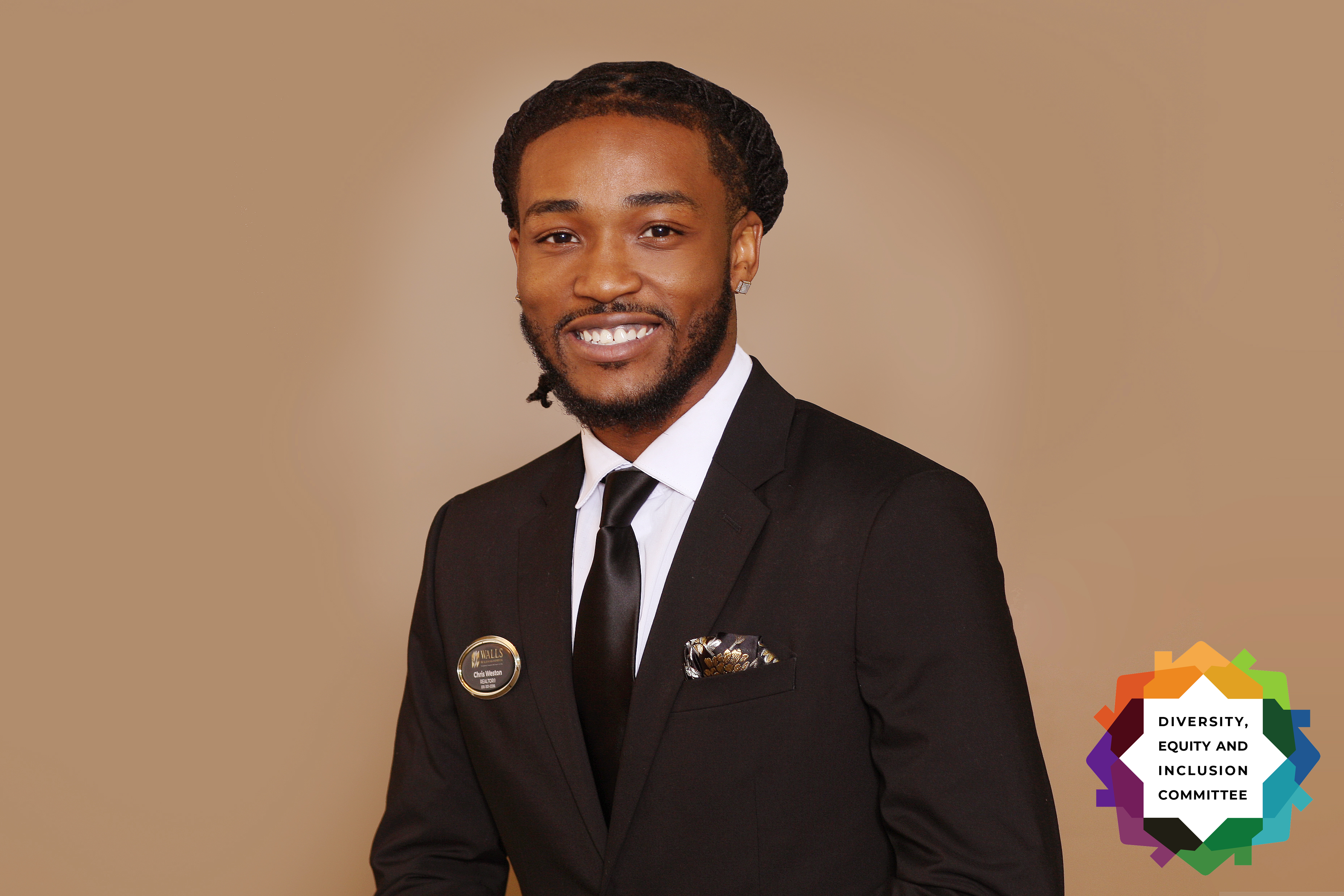 By Chris Weston, KCRAR Diversity, Equity & Inclusion 2023 Vice Chair
My name is Chris Weston IV, I have been a licensed REALTOR® for 5 years, and I am currently the Vice Chair of the Diversity, Equity and Inclusion (DEI) Committee for KCRAR. As we close out February and Black History Month, I would like to submit a challenge to all of the members of KCRAR.
Last year, KCRAR launched its first "Black History Month Social Media Challenge," and it was a huge success. The challenge brought much needed awareness and attention to the real estate issues faced by Black Americans today, as well as the historic policies and tactics that robbed many of the opportunity for homeownership and wealth building. The challenges last year were geared around the four weeks of February and called for members to attend events, visit exhibits or museums, read educational literature, and patronize Black-owned businesses.
My challenge to the membership body is to continue to do all of the same challenges, but year-round. February is a great time to highlight some of the issues that have historically and currently hold Black Americans back; however, those issues don't stop after the month is over. I implore each member to not only learn and take actionable steps during February, but to extend those efforts throughout the year and become true advocates of Diversity, Equity and Inclusion in the real estate industry. The American dream has unfortunately been a nightmare for the majority of Black Americans and the real estate industry has been the leading culprit. As real estate professionals, we have the power to reverse some of the systematic tactics and practices that continue to impair a large group of Americans. In the words of Dr. Martin Luther King Jr., "Injustice anywhere is a threat to justice everywhere."
As the Vice Chair of KCRAR's DEI committee, our goal is to work to empower real estate professionals to understand, reach out, and provide services to consumers in our diverse communities. I have seen first-hand the support and advocacy that many of our real estate professionals have shown. But, much more is needed! Homeownership represents the main vehicle for the accumulation of wealth for the typical American household, yet it remains elusive for one group in particular. We must all do our part to ensure that EVERY AMERICAN has an equal opportunity to achieve homeownership by working to remove the systematic, discriminatory barriers that still very obviously exist.
I am also a proud member of the National Association of Real Estate Brokers (NAREB), where our mission statement is "Democracy in Housing." NAREB is the oldest Black-owned trade organization and has been on the forefront of many legislative advancements and critical partnerships involving leaders from the real estate and lending industries, including the Fair Housing Act of 1968. We need more advocates and supporters. To learn more about the local chapter of NAREB or to join and support the crusade, visit www.KCNAREB.com.