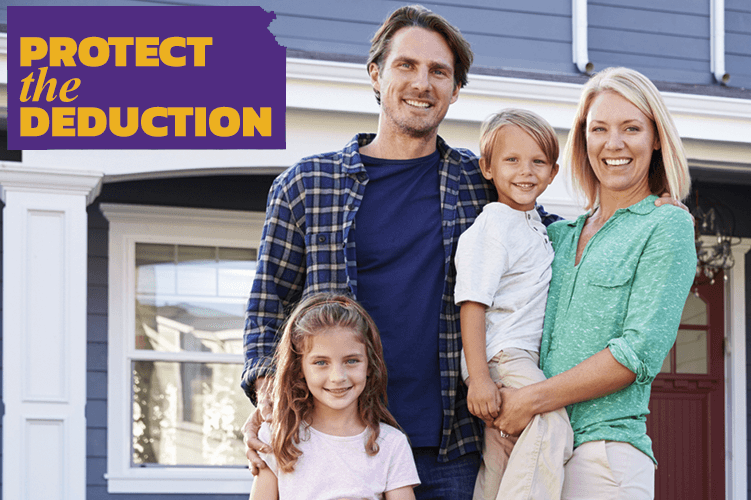 The Kansas Association of
REALTORS® (KAR) has launched a Call for Action email
campaign to
urge members of the Kansas Legislature to stop a $30 million hidden state
income tax increase on Kansas homeowners. If this effort is not successful, thousands of
Kansas homeowners will be forced to pay higher state income taxes this year, since
they will be unable to claim the mortgage interest and property tax deductions
on their state income tax returns.
According to a recent
statewide poll conducted for the Kansas Association of REALTORS®, 72 percent of
Kansas voters support the proposal to preserve the ability of Kansas homeowners
to itemize on their state income taxes. Nearly two-thirds of voters (64
percent) believe that a failure to preserve these itemized deductions will harm
the Kansas economy.
With just a few clicks and a
few seconds of your time, you can participate in this Call for Action email
campaign to
help urge your legislators to stand with us to help protect Kansas homeowners from
this harmful tax increase. Now is the time to help protect the housing market
in the Kansas City region by taking action on this
campaign.