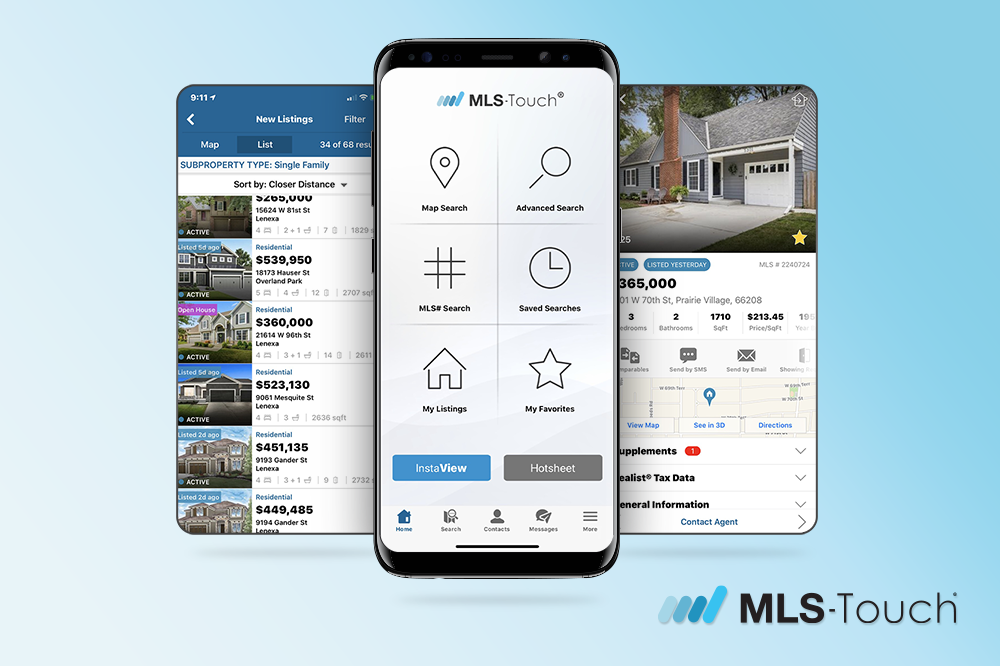 Heartland MLS launched MLS-Touch this summer as a new benefit
to subscribers. This mobile app offers deep integrations with Matrix and
real-time access to HMLS data on the go. A key feature of this app is the
ability for agents to personalize the app with their logo and brand standards
and share the branded app with consumers.
On the consumer-facing app, users will be able to search
through listed properties from HMLS. They can mark listings as "favorites" or
"possibilities," and the agent will have access to those lists. And, any
listing inquiries or showing requests made on the branded app will go directly
to the agent who shared the app.
Here's how to brand and share the app:
On the home screen of the MLS-Touch app, tap "more" in the
bottom right corner.
Tap "Brand & Share."
Tap "select logo," and upload a logo from your phone's
camera roll. The recommended logo size is 525px by 150px and
in .png file type.
Pick your color scheme.
Tap "apply colors and logo."
Tap "share my app" to share with a client, which you can do
in-app via text message, email or link copy.
Anyone who downloads the app using a personalized link from
an agent will see the branded app they've created. Upon signing up, consumers
will be prompted to share their contact details, which will be sent to the
agent as a lead.
Additionally, the brand standards the agent has personalized
will also appear when they share Facebook posts and listing details from their
app.
To learn even more about what can be done with a MLS-Touch
branded app, join the "Create You Own
Branded App with MLS-Touch" webinar on Sept. 17 at 12 p.m. CDT.