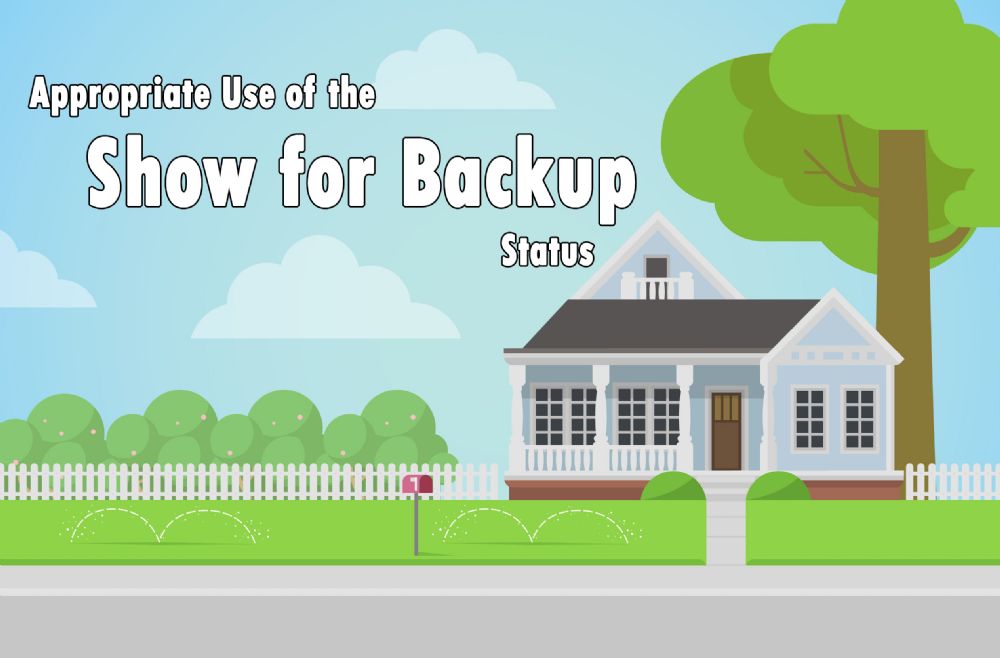 The Show for Backup status within Heartland MLS is intended
for use when a listing is under contract, but the seller would still like to continue
to show the property in case something prevents the first offer from closing.
Heartland MLS has received reports of misuse or confusion of the Show for Backup status.
This status may only be used with written consent from the
seller of the listing, indicating that he or she would like to continue showing
the property. If the property cannot be shown to other potential buyers, the listing
should be moved to the Pending status.
Properties in the Show for Backup status appear on other
property sites, such as Zillow, as active and available for sale. This can
cause confusion for buyers. If a buyer
sees this listing online and requests his or her agent sets up a showing, and
the listing agent says the property is no longer available to show, the buyer
may not understand why it was still shown for sale online.
Selling agents must be sure that sellers understand that when
their property is in Show for Backup status, the property must remain available
to show to potential buyers. If the seller does not want to continue to show
the home after an offer is accepted, then the listing should be set to Pending
in the MLS. Additionally, if the property is HUD or bank owned, many lenders and HUD
will not accept back up offers, so the Show for Backup status should not be
used in these scenarios.
The proper use of the Show for Backup status helps ensure
accuracy on the MLS and maintain professionalism. Questions about property
status can be answered by calling Heartland MLS staff.