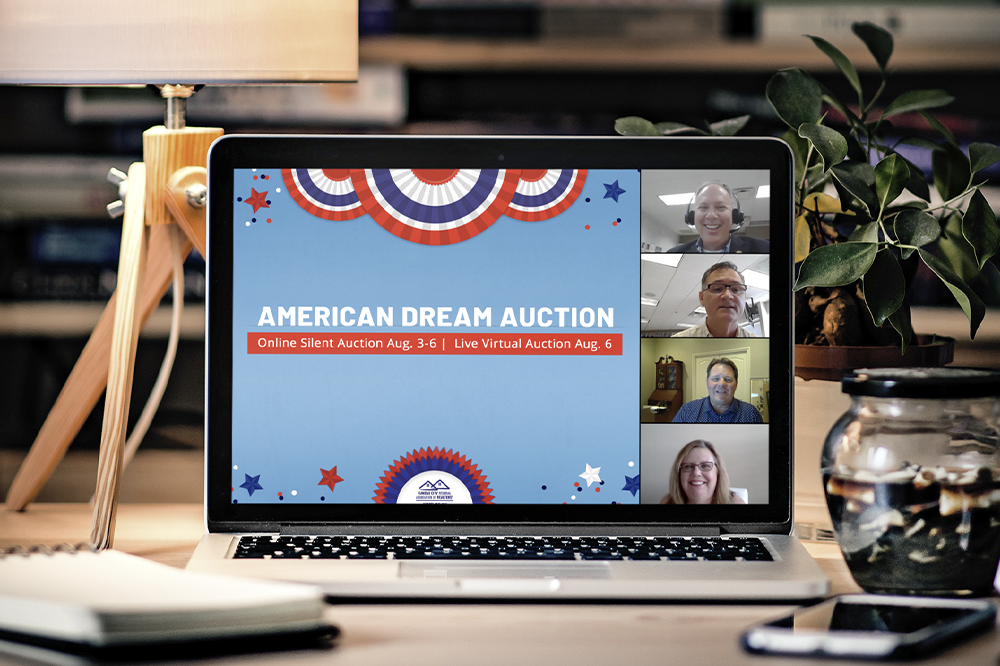 The American Dream Auction was held virtually this year, bringing over 400 KCRAR members together to raise funds for the REALTORS® Political Action Committee (RPAC). Bidders raised $56,000 throughout the week, after the silent auction kicked off the event on Monday, continuing until after the live auction Thursday night.
Participants bid on items big and small from gift cards, to sports memorabilia, to experiences, all of which were donated by KCRAR members and industry partners. Even though safe social distancing presented a new challenge, KCRAR's RPAC Auction Task Force, led by Cindy Cunningham, put together this completely virtual event so members could bid from the safety of their homes.
"Despite the challenges of moving to a completely virtual fundraiser, KCRAR members stepped up and supported the REALTOR® Party at an unprecedented level," Cunningham said. "I'm so proud of our auction committee, REALTORS®, and staff for rising to the challenge. Thanks to everyone who supported our RPAC Auction this week!"
Members who missed the event but would still like to donate to the cause may still purchase a "REALTOR® Swag Bag."
The event was put together with the help of event sponsors Secured Title of Kansas City, Continental Title, First American Title and McCaffree-Short Title as well as KCRAR's annual sponsors.