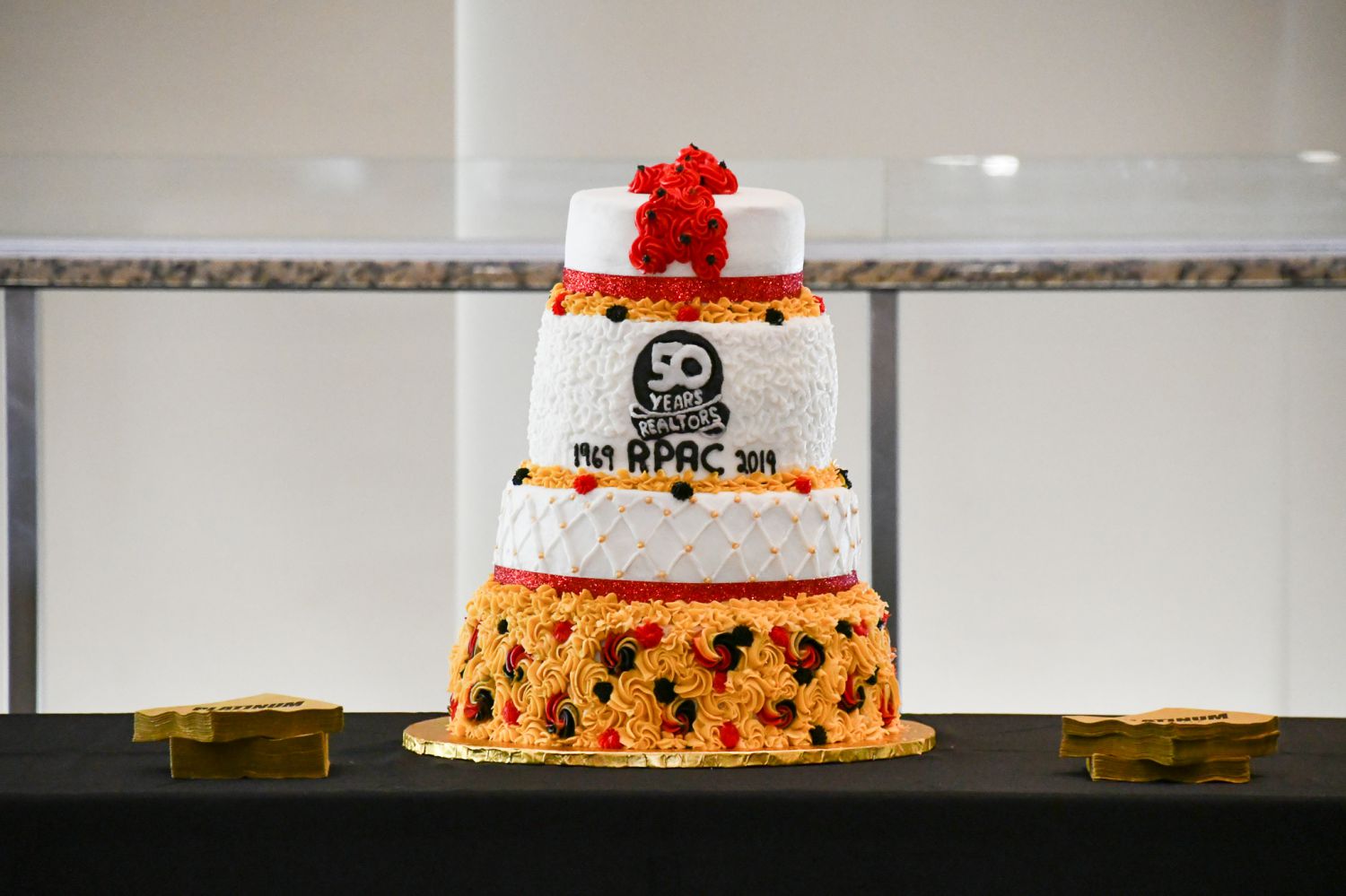 The American Dream Party and Auction brought around 240
KCRAR members, friends and family to Arrowhead Stadium yesterday evening to
raise money for an important cause that positively affects both REALTORS® and homeowners.
This year is the 50th Anniversary of the
REALTORS® Political Action Committee, and attendees of this fundraising event
came prepared to celebrate this Golden Anniversary. Donated items, gift
baskets and experiences were bid on in a silent auction throughout the evening,
and after dinner, a live auction sold the highest selling item of the night, a
painting created on site by artist Paul Eade.
"Seeing hundreds of Kansas City REALTORS® come together for
a fun evening to raise over $52,000 to protect property ownership and defend
our industry was gratifying and inspiring," said Sydney West, 2019 Chair of the
REALTOR® Party Advisory Group. "This event would not have been possible without
the hundreds of hours put in by our dedicated volunteers and we thank them for
their efforts."
The event was put together with the help of sponsors
Certified Radon, Security 1st Title, Platinum Title, BNC National
Bank, McCaffree Short Title Company, Continental Title Company, First American
Title and Secured Title of Kansas City.