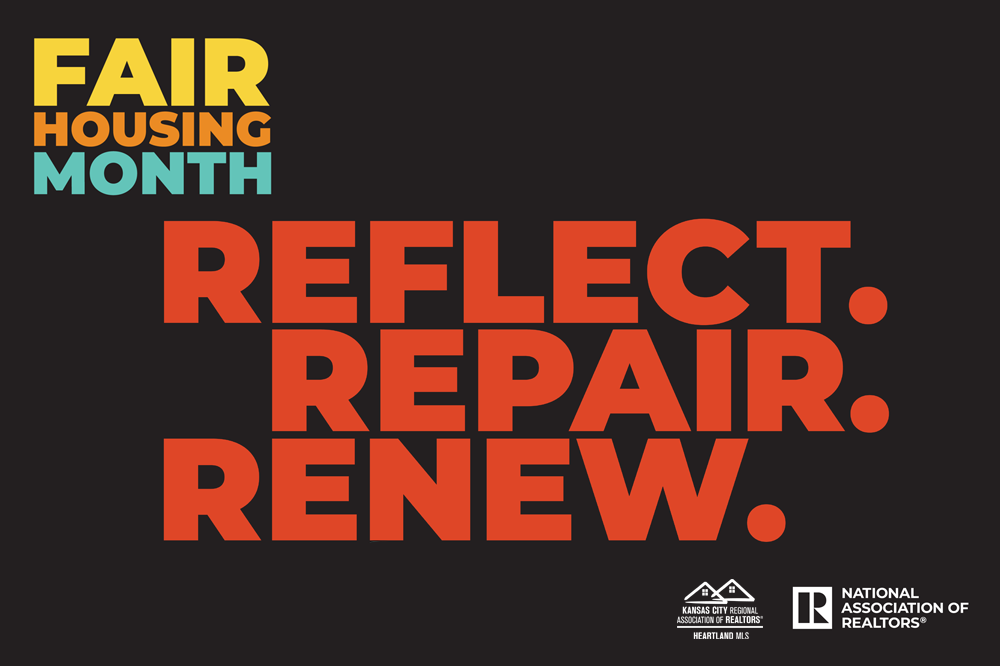 Fair Housing Focus
Fair Housing Focus is a brand new, self-paced online course available to KCRAR members at no cost. Made up of 7 modules, this course covers topics including historical context, protected classes, embracing diversity and inclusion, and more. The course is approved for three hours of Kansas elective CE credit and three hours of Missouri core CE credit. For the 2024 renewal cycle, Missouri requires licensees to complete a fair housing course for core credit. Fair Housing Focus is one of several options KCRAR offers to satisfy this requirement.
April Latte & Learn
Learn about Kansas City's own history of redlining directly from a historian at the April 14 Latte & Learn session in the KCRAR Leawood Classroom. The session, entitled "REDLINED: Cities, Suburbs, and Segregation" will be taught by Johnson County Museum curator Andrew Gustafson based on the 18 months of research he conducted curating a special exhibit by the same name, which displayed in the museum last year. This presentation will cover redlining's roots in the Civil War era, private discriminatory practices of the early 20th century, legacies that impact communities today and more.
At Home With Diversity
The National Association of REALTORS® (NAR) At Home With Diversity Certification program is designed to enable agents to work successfully with and within a rapidly changing multicultural market. The course covers subtleties of U.S. fair housing laws, business etiquette for specific cultures and more and is available on-demand from NAR or offered by KCRAR for six hours of CE credit at a steep member discount on Aug. 9.
Accessibility in the MLS Video Tutorial
As an initiative of the KCRAR Diversity, Equity and Inclusion Committee (DEI), a new video has been added to the KCRAR Video Tutorial Library guiding viewers through the use of accessibility fields in Heartland MLS. The DEI Committee encourages KCRAR members to watch this two-minute video so agents are always empowered with all the necessary information to assist their buyers and sellers with accessibility requirements.