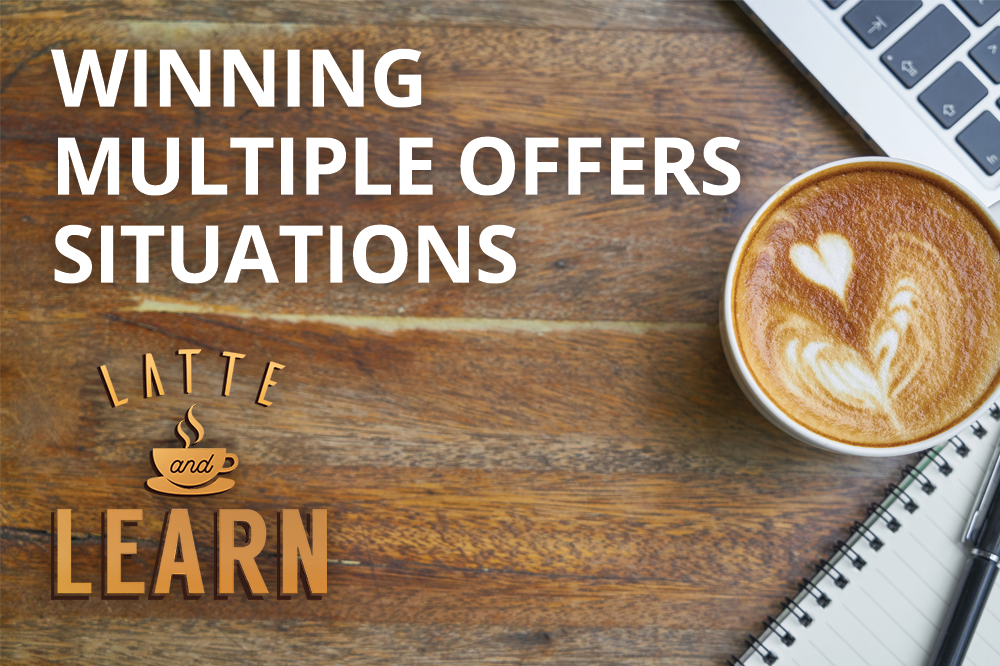 KCRAR will be offering its first Latte and Learn session on April 13. KCRAR has planned for the
first of the Latte and Learn series
to be particularly relevant to the current market's housing supply and demand.
The course, Winning a Multiple Offer
Situation, will be taught by Ron Henderson, whose team has negotiated over
60 multiple offer situations in the last two years.
"We feel like we are… qualified to teach 'best practices'
that can help you either create a multiple offer situation for your sellers or
help you win more deals on the buyer side," Henderson said.
After attendees receive their complimentary made-to-order
specialty coffees, the course will go over how to handle multiple offers for
sellers' best interests and win more multiple offer situations for buyers the
first time around.
This session will also give attendees an opportunity to
share their own best practices and experiences with multiple offer
situations.
Winning a Multiple
Offer Situation will take place from 9 to 11 a.m. that Friday morning in
the KCRAR classroom, and coffee will be catered by Espresso Ah La Cart in
Kansas City. Register in the member portal.