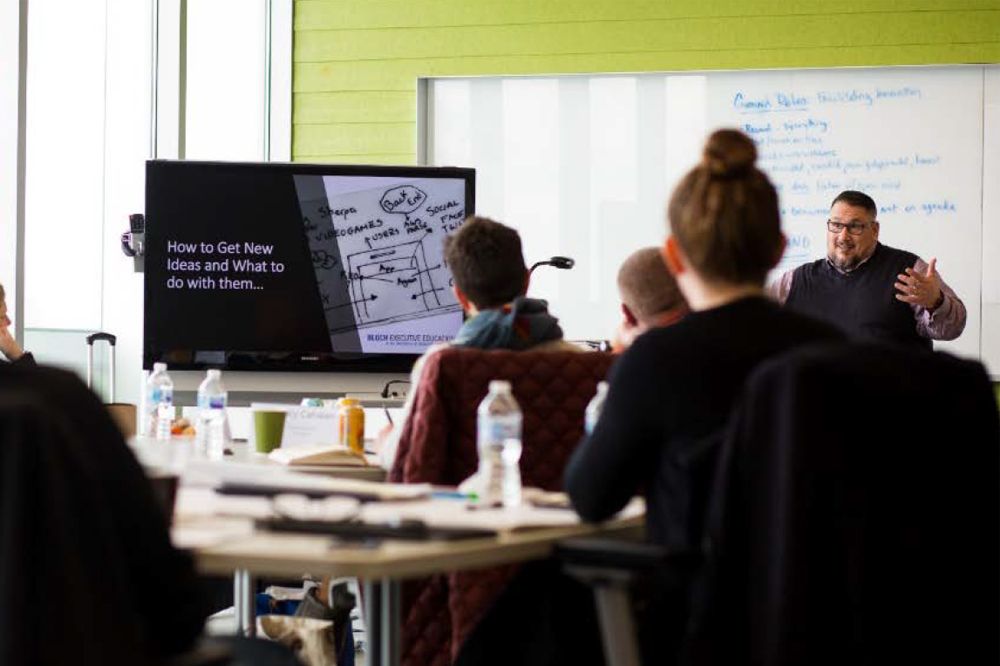 The UMKC Henry W. Bloch School of Management is offering an
exclusive $100 discount for KCRAR REALTORS® to enroll in its 2019 seminars.
The school is offering several different seminars on various topics from
February through December.
These courses are designed to equip students with skills and
knowledge in areas including innovation, financial management, leadership and
more.
Seminar topics include:
Basic Accounting
Developing Your Executive Presence and Expanding Your Career
Perfecting the Presentation
Concept to Adoption: Creating an Adaptive Project Delivery
System
Harnessing Emotional Intelligence for Leadership Success
Using and Understanding Financial Statements
Collaborate
Motivate Others and Engage
Budgeting
Difficult Conversations: How to Step Up and Hold High Stake
Discussions
Advances Financial Decision Making
Essential Negotiation Perspectives: Explore, Expand, Divide,
Agree
Communicating Financial goals and Performance
Influence, Persuasion, and Impact
Design Thinking
Firm Valuation
Designing and Delivering Training for Non-Trainers
Building Better Relationships Through Networking
The Brand Called You: How to Create and Manage Your Personal
Brand
Managing Diverse Teams
Half-day sessions will be offered to REALTORS® at the
discounted price of $150, and full day sessions will be discounted to $395. To receive
the discount at registration, please contact Bloch Executive Education at
816-235-6071 or email [email protected]. For more information, visit bloch3.umkc.edu/program_type/seminars/.