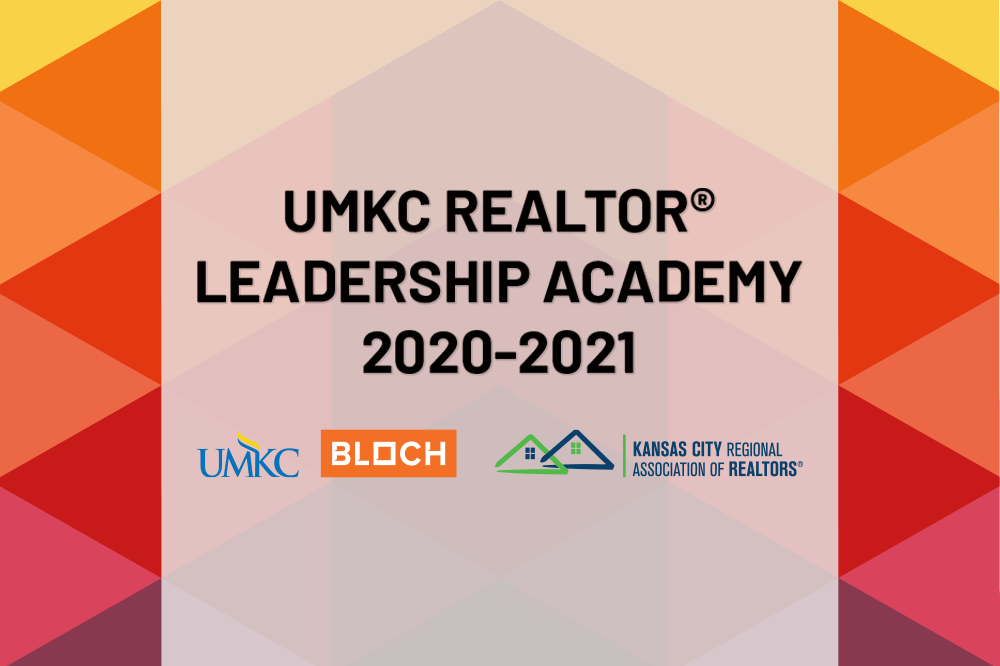 Applications for the 2020-2021 UMKC REALTOR® Leadership Academy are being accepted until July 31. Due to COVID-19, this year's seven-month program will be held virtually. The Leadership Academy is university-level curriculum, crafted specifically to develop the next generation of REALTOR® leaders in the region. Students of the Academy will explore critical individual and organizational leadership topics through three core-themes; Industry Context, Regional Leadership and Practice Management. Students will also have the flexibility to customize their individual curriculum by selecting two of four elective classes based on their personal development needs.
In partnership with the Henry W. Bloch School of Management at UMKC, the REALTOR® Leadership Academy will meet twice a month on Wednesdays via Zoom beginning in September. To add connectivity across class content, participants will work on team-based assignments throughout the course, engage in field-assignments and interact with industry experts.
"I think the biggest take-away from the program, aside from the network, is the experience of taking a big step out of the everyday 'job' in order to gain perspective and to better understand the forces that are shaping the marketplace," said Brian Daly, managing director of the Bloch Executive Education program at UMKC. "Practicing tools for leading people through change and for better understanding the effects of disruption can only serve to help lead more effectively."
Since its inception, the UMKC REALTOR® Leadership Academy has graduated over 70 REALTOR® Leaders from around the Kansas City area. Graduates of this program also earn Alumni status at the Henry W. Bloch School of Management.
Interested REALTORS® can apply for the program at kcrar.com/umkc-leadership-academy.