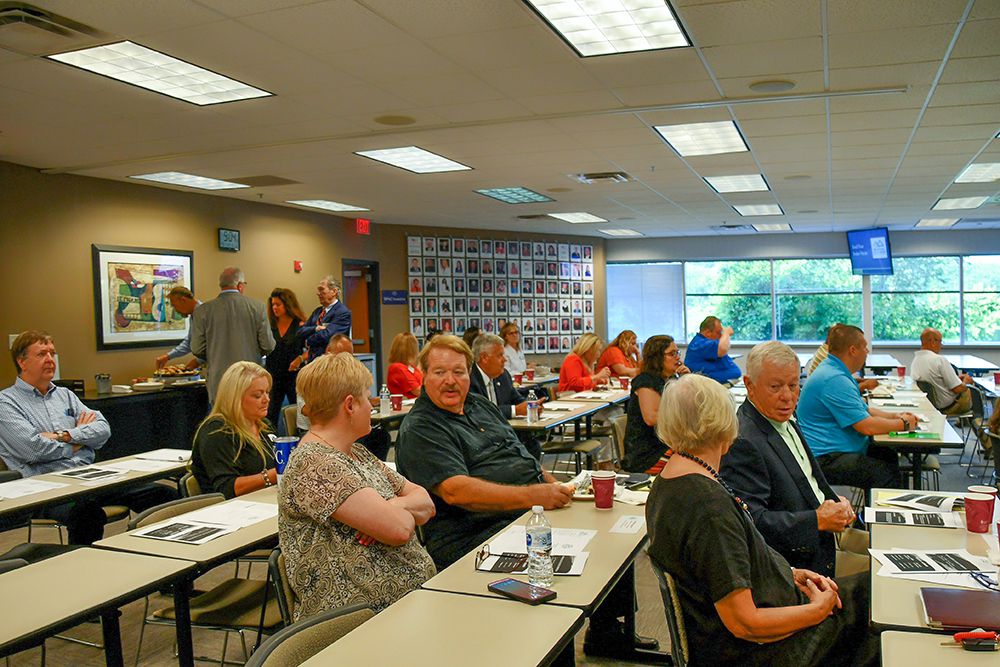 Brokers of small firms from around the city gathered in the
KCRAR classroom yesterday for a special panel on cyber security and fraud as
well as updates from the Missouri Real Estate Commission (MREC) and the Kansas
Real Estate Commission (KREC).
After a welcome and introduction from KCRAR Small Firm
Broker Representative Max Gordon and KCRAR president Steve Moyer, MREC
Executive Director Terry Moore gave the group an update on the new bills passed
by the state senate that will go into effect Aug. 28. This included SB-36,
which grants limited immunity to real estate licensees for the accuracy of the
size and area of property and improvements as well as requires name and license
number when a property is subdivided and a new property description is created.
KREC Executive Director Erik Wisner also gave an update to
the group. He said KREC released an updated version of its EGOV system in Dec.
2018 that includes updated information, and in Aug. 2019, the newest version
will offer enhanced email notifications, MLO auto-approval online and improved
MLO email communication.
The cyber security presenters were Matt McBride with
Continental Title, Rob Wagoner with Heartland MLS and Brian Gressel with the
FBI Cyber Task Force. They advised using two-factor authentication for email,
keeping your password confidential and in matters where cyber fraud has the
potential to arise, simply call instead of emailing.
They said that preventing cyber fraud should start with simply
keeping suspicions up, especially regarding email. They advised that agents and
brokers slow down, so they notice factors like an added letter in a domain name
or email address or a mismatched name and email, which are red flags for fraud.
They advised confirming everything and verifying immediately over the phone.