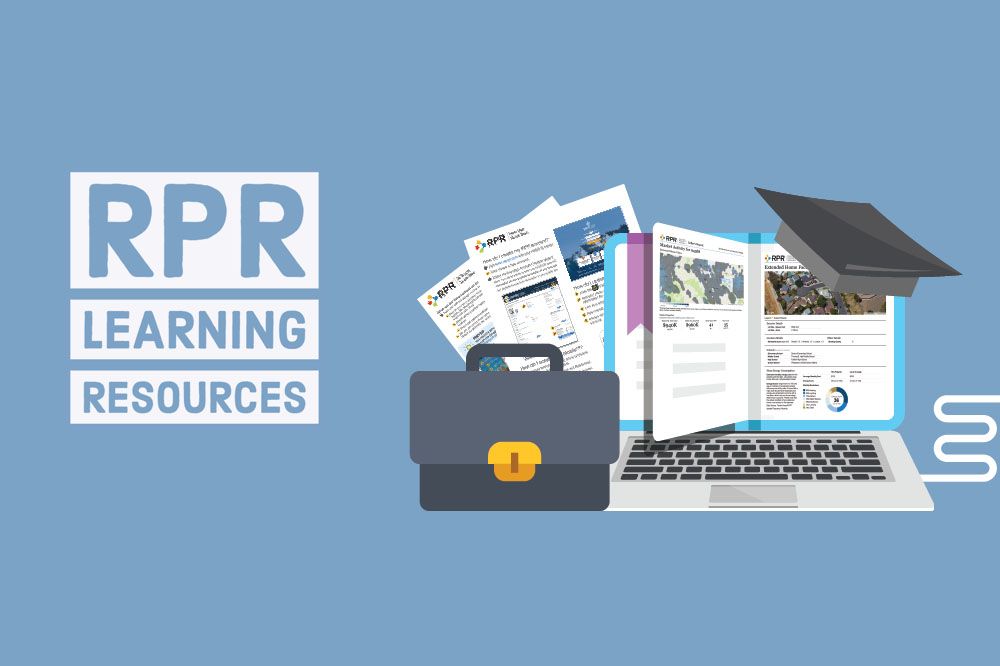 REALTORS® everywhere are stepping up to take advantage of the most powerful real estate data Platform available in today's market. RPR online learning resources, covering nearly every segment of the industry and every stage of the RPR learning life cycle, are offered regularly with a simple, web-based registration process. The Platform even sends a recording of the webinar to both attendees and those who missed their session. Here are the most popular online
webinars from 2017
.
Getting started with RPR
Three ways to build listing inventory
Perfect pricing with easy, accurate CMAs from RPR
5 C's of a successful farming strategy
Getting the most out of the RPR/zipForm Partnership
Using RPR for residential investment analysis
Different options for different learning styles
On-site training
RPR also offers instructor-led classes at local and state associations as well as at MLSs throughout the year, with many approved for CE. Topics are similar to online webinars yet come with the added benefit of having an RPR subject matter expert at your disposal. Check our RPR's online calendar for an upcoming session nearest you.
On-demand videos
The Platform's on-demand video tutorials have been equally popular, with the number of views exceeding 350,000 so far this year. Each lesson plan, such as The RPR Guide to a Successful Listing Presentation, comes equipped with a series of brief tutorials, averaging about two to three minutes each, so that an agent can drill down to exactly the topic they want to know more about, like How to Create an RPR Seller's Report or Understanding the Realtor Valuation Model
®
(RVM
®
).
Quick start guides
Clear and simple, step-by-step instructions make up RPR's new Quick Start Guides. These handy one-page downloads will help get you started on RPR, quickly. The tutorials come in a variety of topics, ranging from buyer tours and open houses to listing presentations, how to download the mobile app, and even how to use RPR to create an attention-grabbing social media campaign.
eBooks
Yet another of RPR's learning resources, and well suited for those who like written instruction, downloadable eBooks offer a variety of industry-centric topics, such as The RPR Guide to Working with Buyers or The RPR Guide to a Successful Open House. Each of the seven topical eBooks will show you how to apply RPR's data, tools and reports to every aspect of your everyday business. Since the program's launch, more than 30,561 eBooks have been downloaded by REALTORS
®
.
What's on deck for 2018?
RPR's crackerjack training team is taking what they've learned from you this year and kicking it up a notch for 2018. Expect to see new webinars that put the power of RPR directly into your hands. Here are the headlines:
7 tips from RPR power users
The ultimate REALTOR app: RPR Mobile
Not enough inventory? Check out these tips for finding new listings
Reigning in your pickiest buyers with RPR search tools

Don't blend in! Promote your business using RPR tools