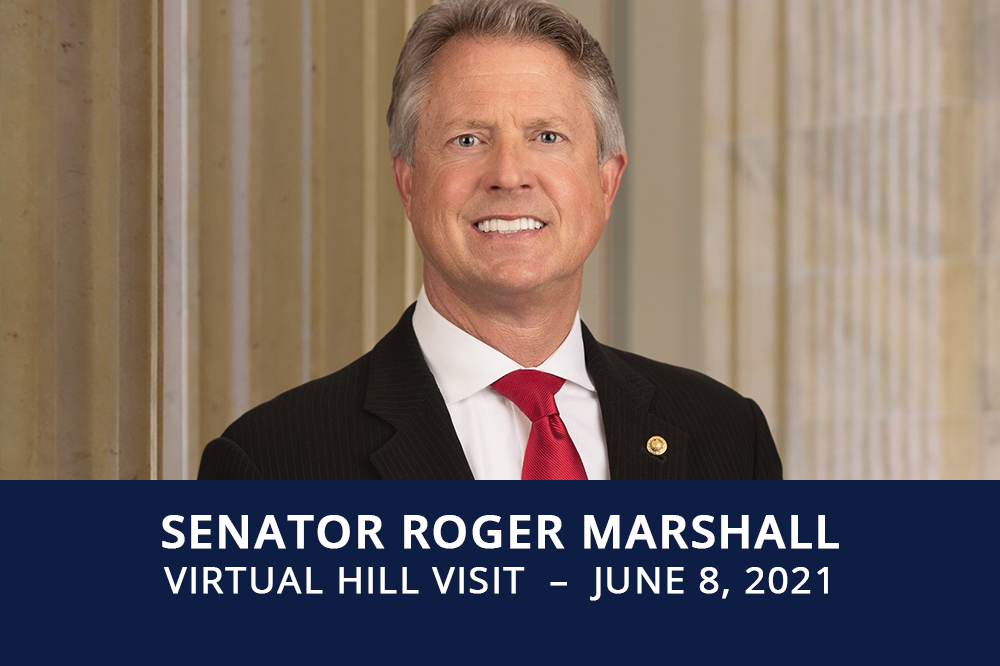 REALTORS® will meet with U.S. Senator Roger Marshall via Zoom on June 8 to lobby for homeownership and property issues as a part of the Kansas Association of REALTORS'® (KAR) Virtual Hill Visit. This annual event is usually held in-person in Washington D.C., so this year's virtual event presents an opportunity for REALTORS® who may have been unable to attend in previous years.
The event will be facilitated by KCRAR member and NAR's Federal Political Coordinator for Marshall, Cindy Cunningham. The discussion will surround REALTOR® and homeownership issues of priority, such as:
Defending 1031 exchanges
Supporting tax incentives to convert underutilized commercial property into residential units
Supporting the longstanding federal recognition of the real estate professionals to operate as independent contractors
Cosponsoring the Housing Fairness Act
Increasing HUD's Fair Housing Initiatives Program
Increase funding for HUD's Office of Fair Housing and Equal Opportunity
KAR believes these actions can help improve access to homeownership, increase housing inventory, build strong communities and help ensure fair housing for all.
KAR has opened registration to this meeting for any of its members who would like to attend, but space is limited. Those who have questions for the Senator to answer during the meeting can send them in advance to mark@kansasrealtor.com.