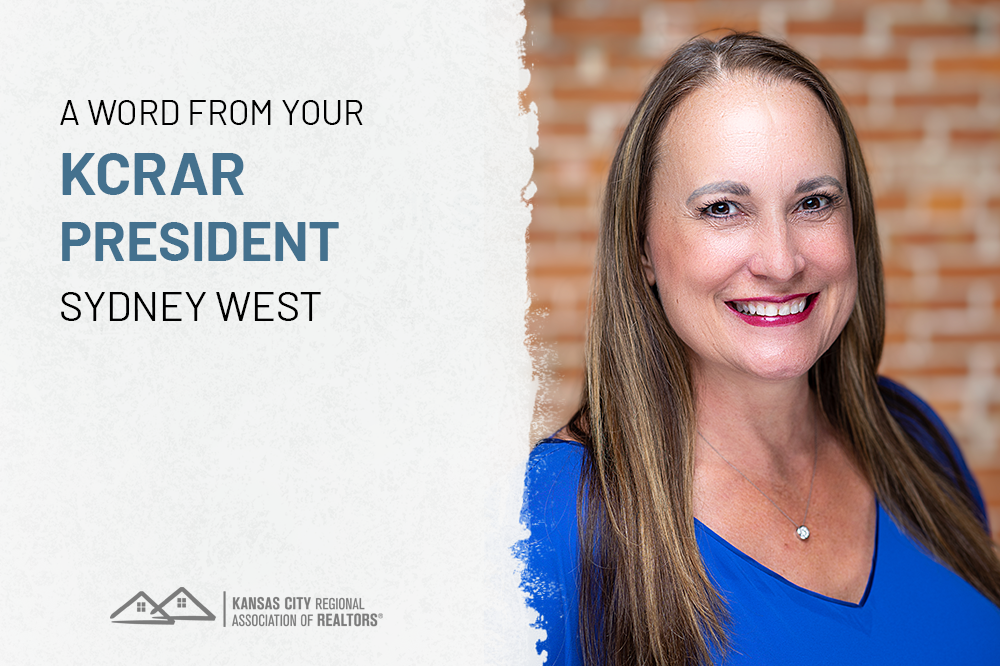 By Sydney West, 2023 KCRAR President
It's a new year, yay for 2023! I'm excited about all the things to come this year, making new friends, going new places, and expanding my horizons. I have set some goals this year and made some resolutions to create better habits. Goals and resolutions are a lot the same, but a little different. Do you do either one? I believe they can be made at any time, not just January 1st. Lots of people are making resolutions to do things differently this year. Many of us are setting goals as well. Whether goals or resolutions, there is no better time than the present to make plans to do things better and make yourself better. I'd like to offer a few suggestions for you to add to yours to make this a "better" year. 
The first one is to raise your professionalism to another level. Education and seminars are a great way to accomplish this. If you want to stay local, KCRAR offers many opportunities for this. With a wide array of topics available from using Matrix, Remine and RPR more effectively, marketing yourself, and even safety-related offerings there are more than just CE classes. With classrooms at our Leawood or Northland locations and online options taking these classes is easier than ever. We also have some great conferences coming up in April, with Recharge and the NAR Broker Summit. These will bring some amazing national speakers right here to KC! Both are a definite must attend.
My second suggestion is to be involved in your profession in another way, in addition to assisting your clients with the sale of property. This involvement could be hanging out and having fun with your associates at REALTOR® Day at the K, joining other agents to work together improving a neighborhood at REALTORS® Rock the Block, or supporting REALTOR® advocacy by attending the American Dream Auction. Lots of fun activities are happening throughout the year where you can create deeper relationships with other agents. This is a relationship business after all. These types of activities will fill your soul in ways you haven't imagined.
Before you get so busy in the "business" of real estate, take a look at the association calendar and choose something to add to yours. I'm sure you've heard the quote: "If it isn't on the calendar, it doesn't exist," so put something on your calendar today so it DOES exist. Up your professionalism and be involved. Find me at one of these events and let me know you did it. I can't wait to see you!