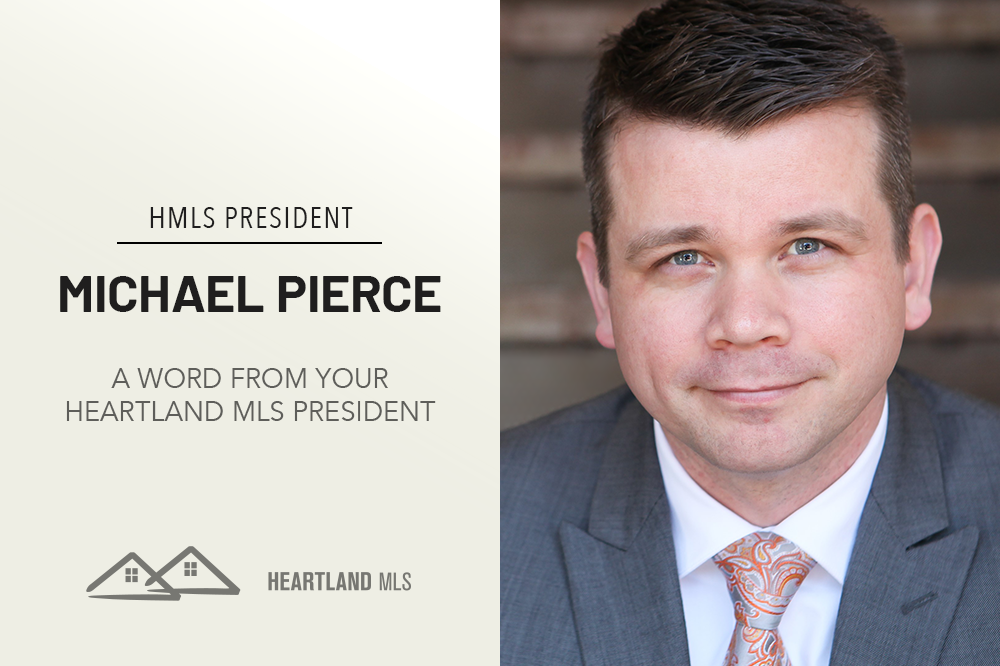 As many of you know, Heartland MLS recently rolled out our new mobile app, MLS-Touch. This app was adopted as a replacement for the HomeSpotter and Homesnap apps. Not only were both of those apps running many duplicate functionalities, but we also felt there were better options for our subscribers as we looked towards the apps' long-term abilities. The full potential and abilities of MLS-Touch are yet to be realized, but with a focus on a long-term path to a better product, we knew we had to make the decision to set sail through the difficult waters of change. As with any change, there will come growing pains, and that is especially the case with technology products.
The MLS-Touch launch reminds me a lot of a previous integration I was a part of: the adoption of our first Heartland MLS app. In 2012, I met with a few app developers across the country looking for an app we could use for MLS adoption. At the time, most MLSs (including HMLS) were using a mobile website for MLS search on a phone or tablet. In 2012, I met with the developers of Mobile Realty Apps (later rebranded as HomeSpotter) in Orlando. It was a product that was far from perfect and looked nothing like the product you are used to today. We knew it was going to take work, but it was a much better product than our Mobile Matrix, and it would provide our subscribers with much more quick and easy access to MLS data once the apps full potential was realized. We were one of the first MLSs in the country to offer an MLS app, and it had a lot of new functions, but the feedback was "aggressively constructive" to put it nicely. "This app always crashes," and "It takes too long to load the map and results" were just a few of the plethora of feedback we received. I even remember at the time having a conversation with a prominent KC Real Estate industry leader that questioned why Heartland MLS even adopted an app, saying "apps are just a fad," and "everyone prefers a mobile website to an app." At the time we rolled out a product we knew was taking us on the best path for the future, and even though it needed work, we knew taking the first step in the right direction was the best path for our subscribers in the long term.
Some of the most consistent feedback we've received about MLS-Touch is that HomeSpotter had a better user interface, and I personally agree. The user interface, along with other requested items will continue to be improved over time, and we have a developer eager and willing to help us make the best product for our subscribers. Keep in mind we are comparing a new product just rolled out to something we have been working on and improving for eight years. While changing a user interface is not a small task in itself, the bigger task of having the backend technology and security aspects in place so the app can edit our MLS data (changing listing status, edit listing input) are already in place. This, along with other upgrades, have been something we have been wanting for a long time and are already ready to be rolled out with MLS-Touch. Even something as simple as being able to text five different properties to a client without having to send five different text messages is already available in MLS-Touch. This may seem like a trivial task, but it is another example from a long list of functionalities we have been wanting for a long time.
Ultimately, we had to look at the long-term prospects of our app and move forward with what we knew would be best for our subscribers in the long term. We also knew that with such a significant change, we were going to have difficulties we needed to work through. We understand the changes that our subscribers would like to see, and we will continue to work on those items just like we did with our previous apps. Similar to a sailor looking at The Atlas Globe in the 1500's, we couldn't let the abundance on the other side of the sea escape us because the difficult and uncharted waters on the globe were labeled in Latin as "Hic Sunt Dracones." Here be the Dragons.