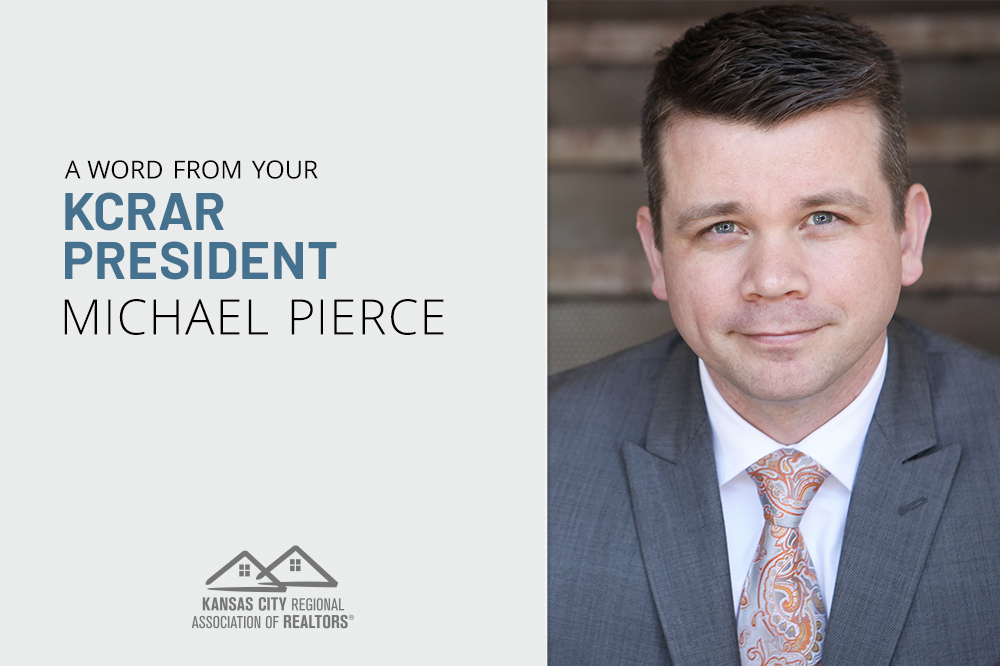 Michael Pierce, 2022 KCRAR President
Real estate professionals are pros at adapting. In our careers, many of us have seen the lows of a housing crisis to the fast-paced low inventory market we're currently experiencing, and everything in between. What we gain from all these difficult times in the market is experience and perspective.
In the midst of our "unprecedented times," the increasing interest rates we're seeing now are, refreshingly, precedented. The average interest rate since 1971 is 7.77%, which accounts for times when it was over 15% in in the 1980's. In fact, the 2-3% interest rates of the last few years were actually the lowest we've seen in over 50 years. For our seasoned agents, this is nothing you don't already know, and you have that perspective to advise your buyers accordingly.
That's not to say that newer agents don't have valuable experience to advise their clients — just the opposite. You're gaining it right now. Working through this historically low inventory market is not only making all of us better at our jobs, but it's also making our value to the consumer even more evident.
Every time your buyer's offer isn't selected, every time you assist your seller through a multiple offer situation, your clients see the value a REALTOR® brings to the transaction. And a few years down the line when you're helping your future clients, you'll have the knowledge and experience from navigating today's particular tricky situation that will make those ones easier.