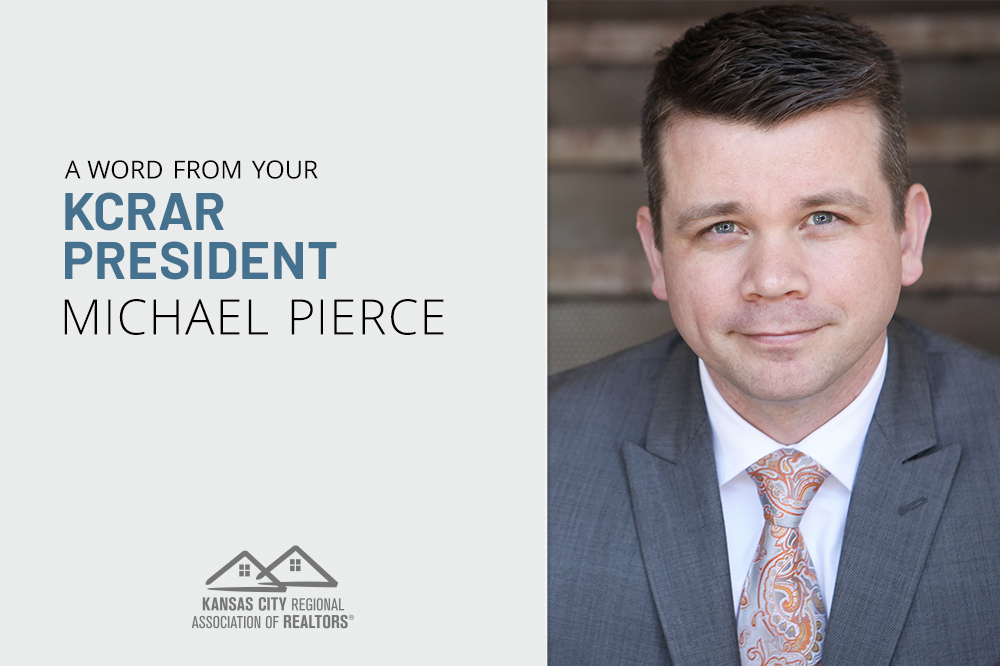 By Michael Pierce, 2022 KCRAR President
With lower home sales, higher interest rates, and rising inflation, it is easy to fall into the mindset that your business growth will be an inevitable victim of circumstance. In reality, this is a time of great opportunity for business growth. There are no circumstances that can hinder your growth as a professional unless you choose to see obstacles instead of opportunities.  
As the market changes and brings uncertainty, the need for clients to work with highly qualified REALTORS® is even more paramount. There are many people in our community that need your expertise and need you to perform at your best. It is your job to find those people and help them. 
Make sure your business plan is sound, your skill sets are at their best, and you have a schedule in place that enables you to meet your goals. Don't allow market conditions to be an excuse for complacency. Look for ways to improve instead. From communication skills and understanding personality styles, to objection handling and market knowledge: there is nothing we currently do that can not be improved upon. Look at everything you do to find ways to grow your relationships, and improve your skill sets as a professional REALTOR®. Expand your knowledge, maintain a growth mindset, and go create your own circumstances.