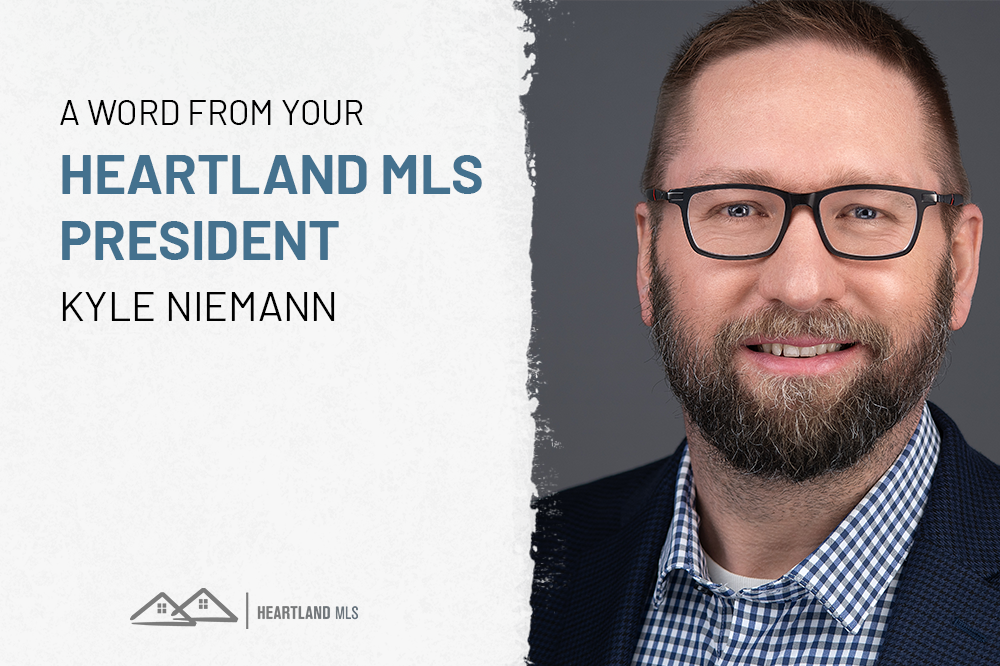 Can you sense it? The chill in the air? It signals the arrival of autumn, and as we begin to look forward, 2024 is just around the corner. We are in the process of crafting our business plans for the coming year and setting our goals. There's a wealth of resources available to assist with your business planning journey, including an upcoming "Latte and Learn" event at KCRAR, featuring our YPN committee, on Nov. 3. You can register right here to join us for a latte as we kickstart your 2024 planning.
I recently had the privilege of attending a conference with the intriguing theme, "What if?" Often, such themes are designed to pique our interest and encourage registration, but this one was different. I'm still mulling it over weeks later, contemplating how the power of "What if?" can influence our business planning goals.
"What if?" — two words, six letters, but an abundance of possibilities. We can ponder "What if I had done (fill in the blank) in 2023?" and look backward, but the true strength of these two words lies in their potential when we look toward the future.
The answers may not always be rosy. What if the worst-case scenario unfolds? What if I stumble? It's not detrimental to acknowledge the downside of "What if?" Understanding a negative outcome can serve as a catalyst for action. It helps you identify what you wish to steer clear of and take proactive measures to avoid those pitfalls. Sigmund Freud referred to this as the "pleasure principle," which is our innate drive to seek pleasure and avoid pain in order to meet our biological and psychological needs.
The second aspect involves asking "What if?" with a focus on positive outcomes and actions. What if I were to double my sales? What if I aimed for 52 open houses in 2024? "What if?" empowers us to dream and explore various scenarios. Ultimately, "What if?" leads to "Can I?" What if I do this, can I achieve that? What if I did 52 open houses in 2024, can I have the resources to take Scarlett, the classic mustang, on a trip across Route 66?
I've been listening to a lot of podcasts lately and a recent one was "TOP 16 CHARACTERISTICS OF GREATNESS WITH DON YAEGER" on "The School of Greatness" podcast with Lewis Howes. Though it's over a decade old, it remains relevant today. One of Don's quotes that resonated with me is, "You gotta do common things, uncommonly well." What would it look like if I executed common tasks with uncommon excellence? What if I elevated my open houses to the next level, and what if my communication with my database and clients became truly exceptional?
When we ask ourselves "What if," we find ourselves standing at the crossroads of infinite potential, where possibilities stretch as far as the eye can see. These two unassuming words serve as a gateway to a world where the ordinary transforms into the extraordinary. Embrace the extraordinary within the ordinary, and let this autumn's chill serve as a reminder that greatness is within our reach. The path is before us, and the future is ours to shape.