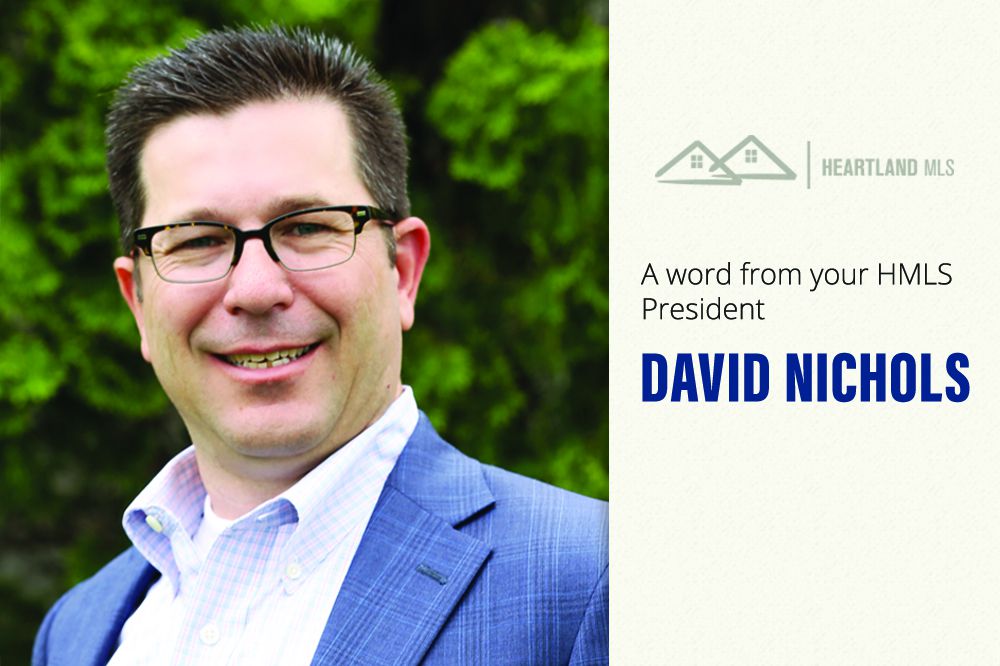 I feel so honored that I was able to represent you all this
year as Heartland MLS President. 2019 brought with it a number of challenges
and changes for Heartland MLS. Your HMLS Board of Directors has done a
tremendous job keeping the best interest of the subscribers at the forefront of
the decision making this year. There were times when we could move slowly and
methodically to find the best solutions yet there were other times where we had
to move quickly. One instance of moving quickly is when ShowingTime purchased
CSS. I'm really proud of our brokers and REALTORS® who embraced this change and
adapted without disrupting the business of real estate in the Kansas City
Region.
With that said, I'm sure another notable change on
everyone's minds is the adoption of the Clear
Cooperation policy, which was recently approved by the NAR Board of
Directors in November. This new policy will require listing brokers to submit
their listings to MLS within one business day of marketing the property to the
public. Clearly this is a notable change from our current policy, but I, as
well as the HMLS Board, believe this will help strengthen cooperation among
real estate professionals.
Although we are required to implement this change soon, we
are not rushing the process. To the contrary, we have had a task force in place
for several months that has been working on a plan of implementation for this
policy. This task force is being led by incoming 2020 HMLS President Michael
Pierce and is made up of a group of agents and brokers just like you, and they are
looking out for the best interest of the subscribers as well as the MLS.
Speaking of Michael Pierce, I am thrilled to be passing the
gavel on to someone as dedicated to the real estate industry as Michael. I have
had the honor of working with Michael for several years now and I know he will
make a fantastic president for Heartland MLS. He and his team have some serious
work in front of them in 2020 as we deal with tremendous outside pressure and
ever evolving technologies that promise to change the way many of us work and
interact with the MLS system. I look forward to seeing where Michael and his
team take us over the next 12 months.
Serving as Heartland MLS President has truly been a
pleasure, and a large part of that is due to the fantastic Board of Directors
that served in 2019. To those Directors, staff and task force volunteers, thank
you again for your dedication to serving our industry. As I have had the
opportunity to represent the Kansas City Region in my travels this past year, I
was continually reminded of our amazing kindness and professionalism towards
one another. Those amazing Mid-Western values help make Kansas City an amazing
place and the Kansas City Regional real estate market one of the best places in
America to be a REALTOR®.
I'll close by saying one more time, thank you, to all the
Heartland MLS subscribers and participants for allowing me to lead such an
amazing world class organization this past year. It has been a tremendous honor
serving each of you.
DBN